INFO STUFFS
Kris Moon's awesome new Moon Base mix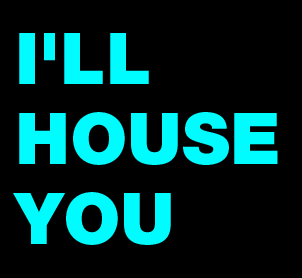 We all know Kris Moon is an incredible DJ. One of the most underrated DJs I know; he really does deserve to be on the international stage, but for the time being his radio show in Missoula, MT will have to suffice. He puts these mixes out on a regular basis showcasing the incredible range he has as a DJ – from house to techno to dubstep, jungle, acid, hip hop and beyond, the kid really knows how to do everything, and while his mixes are always stellar, this weeks deserved a mention.
I came up in the age of garage and speed garage was one of my favorite genres as a budding DJ. It's been ages since I've heard anyone throw down a proper garage set, much less any speed garage. This seamless mix has both and is definetly making an extended appearance on my iPhone.
Check out this mix as well as his many others over at his website. He's also got a few sessions on Plasmodium Radio that are worth downloading and is the featured headliner for this month's KRAKT!.
Bodhi "Culture"
Detroit Swindle "The Wrap Around"
Hot Since '82 "Houze Thiz"
Bondax "Baby I Got That (Justin Martin Endless Summer RMX)"
Medlar "Knockard Pearl (Detroit Swindle RMX)"
BareSkin "Eyes"
Shadow Child & Tymer "23″
R.I.P. Productions "The Chant W.E.R."
Duke Dumont & A*M*E "Need You 100%"
Last Magpie "Roots"
Hot Since '82 "Knee Deep in Louise (Shadow Child RMX)"
Carlo Gambino "Body 2 Body"
Groove Armada "Always Take Me Higher"
Jamie Jones "No Rush"
Randee Jean "You Got It (Dexter & Awanto Mix2)
Zulu & Toyc "Needs to Be Said"
Maelstrom "House Music"
Breach & Dark Sky "The Click"
Shadow Child "String Thing"
Savage Skulls & Douster "TRT"
Codec "What You Need"
Julio Bashmore "Au Seve (Stanton Warriors ReBash)"