INFO STUFFS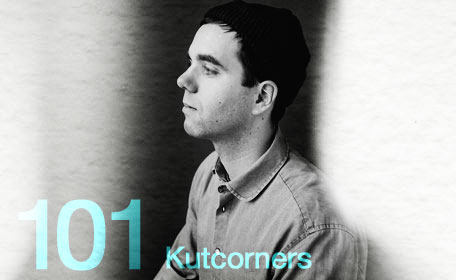 NAME
Kutcorners
CITY
Vancouver
AFFILIATIONS
The Freshest / 11 Inch Records
GENRES
LINKS
AIRED
September 26th, 2011
MIX DESCRIPTION
Funk, disco, electro and early 80s electro rock round out this mix with a healthy dose of retro.
BIOGRAPHY
You may have heard Vancouver's Kutcorners. Maybe not by name but certainly by sound. He's been supplying bass lines and remixes for the likes of U-Tern, DJ Eleven, DJ Ayres, The Kickdrums, and Keys N Krates for the last few years as well as touring with Canada's The Freshest DJ crew. Originally from New Zealand, he's half man, half amazin', half kiwi and half Canadian. 11 Inch Records recently released his debut EP, "Diamond", which includes remixes by Waajeed, J-Boogie, Audience, and DJ DRM.
TRACKLISTING
Kutcorners Feat Curtis Santiago - Diamond - 11 Inch Records
S.O.S. Band - High Hopes - Tabu Records
Luther Vandross - Sugar & Spice - Epic
Miami Horror - Holidays - EMI
Donna Summer - (If It) Hurts Just a Little - Warner Bros.
Oliver - All Night - unreleased
Lexicon Don - December Sunset (U-Tern Remix) - Binary
LCD Soundsystem - I Can Change - DFA Records
The Units - High Pressure Days (Rory Phillips Version) - Hungry Beat Recordings
Matty C - Action (Kutcorners Remix) - 11 Inch Records
The Kickdrums - Somethings Gotta Give (Kutcorners Remix) - 11 Inch Records
Opensouls - DOLLAR$ (She's So Rad Remix) - unreleased
Fine Young Cannibals - Johnny Come Home - IRS Records
Bronski Beat - Smalltown Boy - London Records
Tranzistors - Zanadu (San Serac Remix) - unreleased
Suicide - Dream Baby, Dream - Island Records
B52's - Legal Tender - Warner Bros.