INFO STUFFS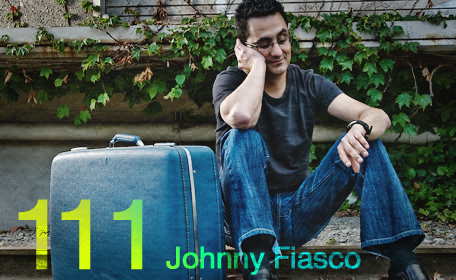 NAME
Johnny Fiasco
CITY
Chicago
AFFILIATIONS
Klassik Fiasco / Om / Defected / 1trax
GENRES
LINKS
website / soundcloud / facebook
AIRED
December 19th, 2011
MIX DESCRIPTION
Proper deep house that builds into sexy, stompy tunes
BIOGRAPHY
In an industry where one strives to earn respect as a DJ, not many claim mastering the art of both producing and as a DJ. Fiasco has based his entire life cultivating his Chicago skills and has performed in every major city in the world, showing exactly how to push the envelope and take his listeners thru a journey of intense peaks and lush valleys and dissolves any belief that he is a "studio only" producer. Merging the two forms has been his passion and his life. Over the past twenty years, Johnny Fiasco has become a legend and recognized as a true pioneer in of Chicago's house scene. His remarkable sound gracefully combines soulful electronic sounds, tech vibes, fundamental house, disco, and pure funk. Fiasco's beginnings can be found at Chicago's Shelter, pushing the boundaries as one of the pioneers of Chicago house music side by side Mark Farina at Smartbar, Lizard Lounge and the infamous Club Naked.
Today, Fiasco is one of house music's top producers and remixers. Fiasco's "Things that go bump in the night" is currently one of Om Records best selling singles to date. Additionally, Johnny's remixes of Soulstice "Lovely" to Kaskade's "Meditation to the Groove" and now Bassnectar's "Yo" Remix have become an integral part of the Om Records unique sound. Other remixes have included work with Kaskade, Owl City, Rihanna, Justin Timberlake, KD Lang and Bob Sinclair. Billboard Credits Johnny Fiasco's – Samantha James "Rise" #1 chart position and Beatport's #1 download in December of 2006. Remarkably, Fiasco's vast remix catalog includes pop icons such as Gloria Estefan, KD Lang, Michelle Indegeochelo, and Donna Blakely. In 2003, one of his remixes was #1 Billboard chart-topping dance floor rework of Justin Timberlake's smash single "Cry Me A River."
Fiasco's 'Klassik Fiasco' imprint was founded in 2005, bringing back a selection of tracks from 1997, sonically restored for 2008, revamped and released for the first time digitally featuring guest remixes from Audiojack, Santiago & Bushido, Iz, Kink, Jonn Hawley and many more.
TRACKLISTING
Tonight (Original Mix) - Nils Koenig
Give Me A Light (Rodriguez Jr. Remix) Michel De Hey vs M.I.R.K.O
Drums Of The South - Shades Of Gray
Under The Radar - Matthias Vogt
Basement feat. Daniel Wilde (Matthias Tanzmann Remix) - Adam Port
El Africano - Cuartero
She's Got to Leave - Alexkid
Fito - Original Mix - Adrian Dubsons
A Good Night (Purple Disco Machine Remix) - Cram
In Love (Pete Dafeet Remix) - Giom
Monolog (Original Mix) - Azad Rizvi