INFO STUFFS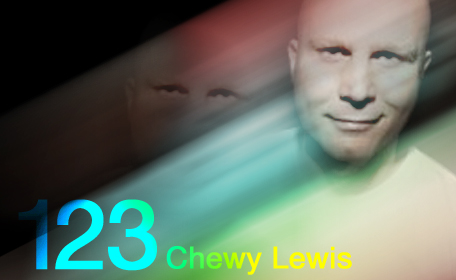 NAME
Chewy Lewis
CITY
Seattle
AFFILIATIONS
Starborne
GENRES
LINKS
AIRED
June 11th, 2012
MIX DESCRIPTION
Dirty, crunchy, triply, druggy techno. Aka the best kind of techno.
BIOGRAPHY
Chewy Lewis, aka Zach Stone, may be a new name in the techno scene but not a new face to electronic music. Also known in the drum and bass world as Zacharia, the West Coast native is well established as one of Seattle's top DJs.
After being submerged in drum & bass as a DJ and promoter from 1996 to 2006 he found a need to break out of the box and start a new journey. A lot of the desire for change surfaced after going to the Burning Man festival in 2005 and having a, personal, spiritual revelation that continues to drive him and his music to this day. Over the next couple years seeking out a sound that resonated with where he was at in life, he found his first love of EDM music again… techno.
Because of the drastic change in musical direction he essentially had to, humbly, start over. Studying and breaking down the sound, practicing mixing, working on production, and needing to build up his name as a techno artist to people who appreciate the genre. From 2007 to 2011 he primarily stayed in the studio fine tuning his craft, though he did perform with his best friend and fellow DJ, Rob Noble, as the duo Bert and Chewy, playing select events such as the Photosynthesis festival, Seattle Erotic Arts Festival, Hempfest, and Burning Man.
With a keen understanding of the higher state of consciousness, his music is geared towards the spiritual healing that can be attained through such an experience. Keeping the goal of helping others through positive intent in mind at all times, his performances always try to tap into the source that connects us all.
TRACKLISTING
Demon Within - Hans Bouffmyhre
Haai Jack - Michel De Hey
Looking For Something? - Chewy Lewis
From Stortoget To Big Ben - Marco Bailey
Dirty Dirty - Chewy Lewis
Artifact B - Phonogenic
Are You Reading This? - Sian
Dirty Secret - Nicole Moudaber
Tricky Disco - Martin Brothers (Thizzy Disco Remix)
All Alone - David Patel
Vitamine - Gruvkode
Kindia - Italoman
I Want You - Brian Gionfriddo
Gran Torino - Dubnitzky & Frank Nova
Bird 1 - Mark Broom
Dirt Beats - Dan Soden
Interface - Alexander Fog