INFO STUFFS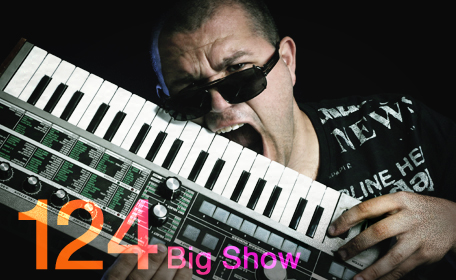 NAME
Big Show
CITY
Israel
AFFILIATIONS
Friday Lights / Nuuktal / Asymmetric
GENRES
House / Tech-house / Techno
LINKS
website / soundcloud / facebook
AIRED
June 19th, 2012
MIX DESCRIPTION
A stompy mix of mostly tech-house Israel's up-and-comer Igor Ilgiyaev
BIOGRAPHY
Born in Russia, Igor Ilgiyaev moved to Israel at a young age. At 15 years old when his musical interests first began he enrolled in BPM College of Sound and Music Production, developing his technical and musical skills.
Ilgiyaev's "Big Show" project is an outlet for all styles techno. Be it minimal or maximal, tech-house or melodic, his sound remains sophisticated and finished.
His new label, Friday Lights Recordings, is getting internationally recognized as one to watch.
TRACKLISTING
Manik NYC - Kent Ave (Warriors) - Ovum Recordings
Green Velvet - Flash (Channel X Remix) - Relief Records
Miss Kittin - All You Need (Lee Van Dowski Remix) - Mobilee Records
Werner Niedermeier - Uno Dos Tres (S.K.A.M. Remix) - Asymmetric Recordings
>Big Show - Music Around Us (Stereo Junk Remix) - Zilicon Records
Alex Kenji - Wekesa (Dj PP Remix) - 303Lovers
Vitor Saquanza & Del Vid - Sleepy Water (Julian Wassermann Remix) - Aoa Recordings
FormatB - Gospel (SuperFlu's Antichrist Remix) - Formatik Records
Olivier Giacomotto & John Acquaviva - Black Mamba - Definitive Recordings
Dynamik Dave & Daniela Salazar - Rythem Slave (Audio Junkies Remix) - Asymmetric Recordings
Big Show - Miles - Benny Records