INFO STUFFS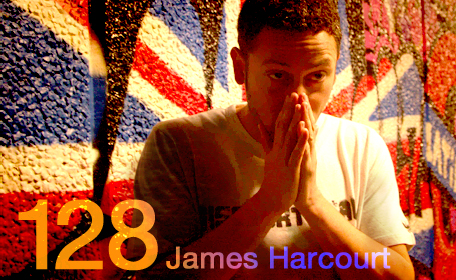 NAME
James Harcourt
CITY
Brighton
AFFILIATIONS
GENRES
LINKS
website / facebook / soundcloud / beatport
AIRED
August 13th, 2012
MIX DESCRIPTION
Stompy, dirty, swingy techno. Just TRY to sit still. We dare you.
BIOGRAPHY
James Harcourt discovered a deep love of music in his childhood, with early electronic influences from Morgan Khan's Electro series and also taking influences from punk, goth, rock and pop. Since 2005, James has become an established producer, label owner and DJ – and a popular UK export on the various techno and progressive scenes around the world. Original tracks and remixes have been championed by DJ's across the spectrum, among whom are some of the most consistent and celebrated names such as Dave Seaman, Hernán Cattáneo, Nic Fanciulli, James Zabeila, Sébastien Léger, Fergie and Pete Tong. His tracks have been placed onto an impressive list of CD compilation placements, including Erick Morillo's Subliminal Winter Sessions, Hernán Cattáneo's Renaissance Sequential series, Hook'n'Sling's Chew The Fat! CD and the legendary Pure Pacha collection – testimony to the wide-ranging dancefloor appeal of the music.
James 2006 summer release "Loud & Low" was voted best new single by Fergie on Radio 1 – and he was invited to interview for the One-To-One feature on the same show. 2007 brought further single releases and two tracks featured on Seb Fontaine's Radio 1 Essential Mix. In 2008, his "Call & Response" E.P. scored one of the biggest selling releases on Beatport.com spending a long time in the top 5 and selling upwards of 10,000 total downloads to date. Legendary trance label Bonzai released James' acclaimed remake of Push "Universal Nation" which was one of the most hotly anticipated tracks of 2008 and featured on James Zabeila's Radio 1 Essential Mix from Glastonbury and picked up for the Cream Future Trance series.
2009 brought more Beatport top 100 action with the remix of Tyrrell's "LaLaLaLaLaLa" and Nick Hook's "Enhanced" on Distinctive. His no-nonsense remix of Sasha favourite "H20" from Jamie McHugh on Underwater Records finally saw a release having scored another Radio 1 Essential mix spot the previous year, this time from Pete Tong live in Amnesia, Ibiza. The "Nucleon" E.P continued the progressive vein with main track "Proton" proving hugely popular for the clubs and scoring repeatedly in charts of many DJ's. Other highlights of 2009 included James' remix of Nick Muir's "G Platz" for Dave Seaman's "Audio Therapy" label, along with his super-energetic remix of Filth & Splendour's "Shadow & Shape" on Itch.
In 2010 released an E.P on Popof's excellent label "Form" and release the "Insect" / "Sequence" E.P, shifting toward darker techno. The Affani's "Yuma" proved hugely popular toward the end of the year – as did a debut sample pack release for Loopmasters. So far in 2011, the Dankeschön / Bitteschön E.P has been the best selling release on Twisted Frequency for 2 year – and further tours of India, Canada and other worldwide gigs, including appearances at Kazantip and upcoming at the Rainbow Serpent Festival in Australia have taken James' sound further around the globe.
TRACKLISTING
Xenia Beliayeva - Momentan
Dubfire - OCTVS
Wayne G - Twisted (James Harcourt 2012 Remix)
Yanysh & Poison Pro - Love Yo! (James Harcourt Remix)
Azari III - Reckless (Tiga Remix)
Pig & Dan - Doing It For Yourself
Xenia Beliayeva - Analog Effekt
Tim Sneath & James Harcourt - Tea (Kini Rao Remix)
Oliver Huntemann - The End