INFO STUFFS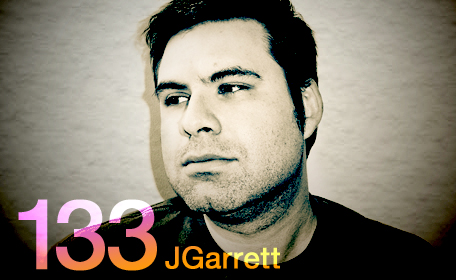 NAME
JGarrett
CITY
Vancouver BC
AFFILIATIONS
Subspec Music / From 0-1 / Super 6
GENRES
LINKS
website / soundcloud / twitter / beatport / ra
AIRED
December 10th, 2012
MIX DESCRIPTION
A dirty techno homage to the old school with nods to acid, industrial, chicago, detroit and good ol' warehouse.
BIOGRAPHY
JGarrett's music is strongly rooted in the influences of his days in the Detroit Techno scene. JGarrett specializes in pure Techno and heavy grooving TechHouse shot through with Acid and Dub influences that ride on a platform of solid, funk-inflected Motor City sensibilities.
Born in Ann Arbor, MI Josh Garrett (aka. JGarrett) grew up with the nutrient rich musical environment found on Detroit radio in the '80s when Talking Heads, Prince, The Police, and Kraftwerk shared space with Front 242, Cybotron, and Cajmere. Later on Josh was involved in the Detroit Techno scene during the pivotal years in the 1990s as the second wave of Detroit labels and artists reached critical mass.
Josh has been producing and performing electronic music since 1995. He has had many releases under a variety of aliases (including Xyn, Linoleum Head, Countered) across a number of labels (such as From 0-1, Super 6, Component and his own Subspec). His releases have consistently received DJ and radio support, charting on the CMJ dance charts as well as garnering solid reviews.
In 2012 Josh launched Subspec Music with partner Rob Galbraith. Since launching, the label has received support from many important DJs, including: Danny Tenaglia, Brendon Moeller, Drumcell, Bryan Zentz, and Slam. Subspec releases have been charted and/or played by many DJs including Richie Hawtin, DJ M-TRAXXX, The Automatic Message and others.
TRACKLISTING
Drunken Kong – Loose End
Sone – Pick Sides (Complicit's Underground Allegiance Mix)
Woo York – Void (Truncate Remix)
Cari Lekebusch – Boiling the Frog
Psycatron feat. Blake Baxter – She Is Music
Claude Young and Takasi Nakajima – Rapture (Kirk Degiorgio Remix)
DVS1 – Breakaway
BMG and Derek Plaslaiko – Is Your Mother Home
Symplx – Back 2 Dat
Gregor Tresher – Paper Cuts
Nitzer Ebb – Murderous (Phil Kieran Remix)
Gary Beck – Tammo Chanter (2012 Treatment)
Gingy and Bordello – Iron & Water
Green Velvet feat. Santiago and Bushido – Turn It Up
Umek and Jay Lumen – Popgirls
Slam – Stepback (Mark Henning Remix)
Paperclip People – This One's for my Peeps (Dubfire Remix)
Bush Tetra and Phil Kieran – Snakes Crawl (Unsubscribe Mix)
Schneider TM and Kpt. Michigan – The Light 3000