INFO STUFFS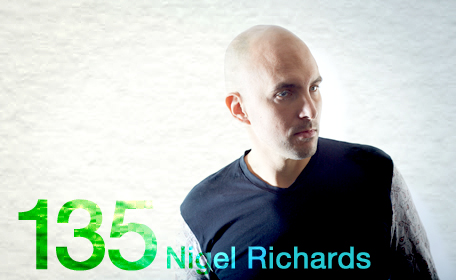 NAME
Nigel Richards
CITY
Philadelphia
AFFILIATIONS
GENRES
LINKS
soundcloud / facebook / twitter
AIRED
February 12th, 2013
MIX DESCRIPTION
Bitchin' peak hour techno for the big room from one of Philly's big boys.
BIOGRAPHY
Nigel Richards is an internationally-recognized DJ, producer and entrepreneur known for his unique music style and contributions to the dance music industry.
In 1993, Richards opened the doors to 611 Records, a record store for dance music DJs, in his hometown of Philadelphia. Richards' knack for branding evolved 611 Records from a local record store in Philadelphia to an international lifestyle brand synonymous with dance music and the DJ lifestyle.
Richards, who describes his music as "sexy, spooky, dark techno," recalls the experience that inspired him to pursue his career as a DJ. In 1993, the same year that he opened 611 Records, Richards was asked to travel to Stuttgart, Germany to perform for 8,000 people. The energy from the room inspired him to devote his life to delivering music to the masses.
As the demand for DJ Nigel Richards' music grew, 611 Records attracted more attention from DJs across the country and the globe. Richards saw the opportunity to grow the 611 brand through apparel. Richards explains, "When the store was open, we put the 611 label on everything." As Richards traveled to new states and countries to play music each week, he sold 611 t-shirts and tossed 611 Records releases into the crowds. By the mid 1990s, Richards was distributing 611 apparel to dozens of stores across the country.
Richards was not new to the production of apparel. In high school, he produced and sold simple, bold t-shirts to friends and classmates. With his knowledge of sourcing and printing, Richards continued to produce t-shirts in college. His on-campus t-shirt business at the University of Rochester grew, and with its profits, Richards funded his college tuition.
Richards also discovered his passion for dance music during his undergraduate days at the University of Rochester in New York. There, he hosted a radio show titled "City Sounds from the Underground," for three years on WRUR FM. The show exposed Richards to all genres of dance music, and Richards developed relationships within the industry as the station's Program Director.
In 2010, three years after closing the doors of 611 Records, Richards announced the revival of The 611 Lifestyle apparel and accessories line. The 611 Lifestyle is comprised of two collections: DJ Life and Luxe Life. DJ Life features several of the original t-shirt designs that Richards sold in 611 Records, as well as laptop bags and jackets. Each DJ Life item is reasonably priced and accessible to young club-goers. Richards describes the design-oriented Luxe Life as a "grown-up" extension of DJ Life, and features men's collared shirts, flannel shirts, bags, scarves and knit hats.
DJ Nigel Richards has produced over forty records, performed in all fifty states and in more than twenty countries. In addition to playing for audiences around the globe, growing The 611 Lifestyle and producing music, Richards maintains a successful career in green real estate development in Philadelphia.
TRACKLISTING
Deltano - Survival Instinct (Ncolas Massayeff Remix)
Umek - Slicing & DIcing
Tomcraft - Zounds of Arca (Phunk Investigation Mix)
Sam Paganini - The Baby (Original Mix)
Nigel Richards - Little Helpers 45-2
Francois K - Road of Life (Radio Slave Dub)
Marc Romboy - Picnic Electronique (Deetron Remix)
Layo & Bushwacka - What Do You Say Now (Original Mix)
Riccardo Ferri - Los Draio (Tool Mix)
Sin Sin - Frozen Feedback (Original Mix)
Terence Fixmer - Drastik (Planetary Assault Systems Remix)
Wink - Counter Clock 319 (Liebing Mix)
Nigel Richards - Clang (unreleased)
Nigel Richards - Minneapolis Hustle
loco and Jam -Estadio (Original Mix)
Mindtrix - Derailed (Original Mix)
Dj Hyperactive - RX Tribe (Len Faki DJ-Edit)
Pablo Denegri & Juan Zolbaran - Little Helpers 62-4
ECLPS - Smoke Signal (Christian Thomas' Fule to the Fire Mix)
James Priestley & Marco Antonio - Speed (Trevino Remix)
Deep Square - Little Helpers 52-1