INFO STUFFS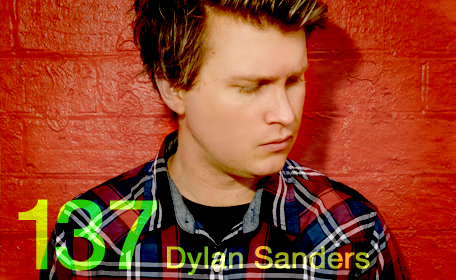 NAME
Dylan Sanders
CITY
Adelaide, Australia
AFFILIATIONS
GENRES
LINKS
website / soundcloud / facebook / youtube
AIRED
March 7th, 2013
MIX DESCRIPTION
A fun mix of breakbeat, dubstep, mashup, electro house and other big sounds to get the party hoppin'
BIOGRAPHY
Dylan Sanders, the bassline specialist. This well renown South Australian badass likes nothing more than filling dancefloors, downing Agwa-bombs and dishing out the freshest music to all his friends and fans.
Even though a tragic DJing accident left him without the ability to write his own DJ bio, his unique breakbeat electro style re-rubs, mashups & remixes still frequently feature on BBC Radio1Xtra & the ARIA Top 50 Charts.
His personal remixes and productions have caught the attention of artists such as Krafty Kuts, Kid Kenobi, Stanton Warriors, Dirty Disco Youth, Featurecast, A Skillz, Beat Cleaver, Lady Waks, Bombs Away, Donald Glaude, Revolvr and Tom Piper to name a few. His bootleg of 'Animal Rights' rapidly climbed to #3 on the Hype Machine charts, and his latest reworkings have had regular airplay on Mistajam's BBC Radio1Xtra show, helping him stamp the DS brand on a global level.
After his whirlwind 7 month tour of the US and UK in 2012, Dylan has focused on hitting the studio, knocking out some stellar remixes for Sharam Jey, Dirty Disco Youth, Ryan Riback, Lowkiss, Carbon Parlour, Cool Project, and tons more!
Expect to hear a lot more noise from Dylan in 2013.
You can find him at:
http://www.soundcloud.com/djdylansanders
http://www.facebook.com/dylansandersmusic
http://www.youtube.com/djdylansanders
http://www.twitter.com/djdylansanders
http://www.instagram.com/djdylansanders
Following him on all 5 will result in mild brain damage and prolonged exposure may require a lobotomy or a good dose of painkillers… But hey, if you do follow him on all 5, he'll probably buy you drink when he sees you.
Dylan Sanders, decent bloke, great music.
TRACKLISTING
DJ Daigo vs Habstrkt and Lil Jon - Get Outta Your Funky Angels (Dylan Sanders Intro Edit)
Feed Me and Kill The Noise vs Skrillex - Thumbs Up For Bangarock N Roll (Dylan Sanders Cut n Paste Edit)
Jimi Needles and WBBL - Crash The Party
Pyramyth - Cowbell Rock
Martina Shaw and Whiite vs A Skillz - California Paradise (Dylan Sanders Drag and Drop Edit)
Dillon Francis - Bootleg Fireworks
Pharaohe Monch vs Shockone - Simon's Theory (Dylan Sanders and Jimi Needles Throwdown Locout)
Boys Noize - Ich RU (Jacques Lu Cont Remix)
Clockwork vs Chuckie & Public Enemy - Bring The BBBS Noise (Frenzy Rub - Dylan Sanders Re-Edit)
Danny T - Delicious (Acapella)
Deadmau5 and Wolfgang Gartner - Channel 42
Dirty Disco Youth & Sharam Jey - Til We Drop (Dylan Sanders Remix)
Peking Duk - The Way You Are
Lowkiss and Ryan Riback - Superhouse (Dylan Sanders Remix)
Mord Fustang vs Morgan Page - The Longest Taito (Dylan Sanders Mashup)
Time and Krome - The License (Doctor P Remix)
Prodigy vs Bombs Away - Smack My Party Bass Up (Dylan Sanders Mashup)
Hermitude - Hyperparadise (Flume Remix)
Big Chocolate vs Sir Mix-A-Lot - Baby Got Milk (Emoh Instead Edit)
Big Chocolate vs Scribe feat. Savage - Not Many Milk (Dylan Sanders Mashup)
Xilent - Boss Wave
Public Enemy - Bring The Noise (Acapella)
Skrillex vs Chuckie - What Happens In Bolly (Dylan Sanders Drag and Drop Edit)
Zedd vs Skrillex - Break'n A Sweat (Dylan Sanders Transition Wind Down)
Avicii vs Nicky Romero - I Could Be The One (Save The Rave Remix)
Netsky vs Avicii and Far Too Loud - Nekst Level Firestorm (Dylan Sanders Transition Edit)
Knife Party vs Pendulum - Bonfire Slam (Dylan Sanders Drag and Drop Edit)
Skrillex - Kyoto (Dylan Sanders Shoutout Edit)
Major Lazer and The Partysquad vs Koan Sound and Kill The Noise - Original Talkbox (Dylan Sanders and Jimi Needles Drag and Drop Edit)
Tinie Tempah vs Monsta and Xzibit - The Difference Between Passin On (Dylan Sanders Drag and Drop Mashup)
Benny Benassi vs Skrillex - Cinema (Craze's Loc'dOut Edit)
Birdy Nam Nam vs Skrillex - Goin In (David Heartbreak Loc'dOut Edit)
Coyote Kisses vs Pegboard Nerds - Acid In the Hole (Dylan Sanders Drag and Drop Edit)
Kid Kenobi vs Doctor P - Freaks n Galaxies (Dylan Sanders Drag and Drop Edit)
Pyramyth - Rubber Kangaroo
Knife Party - Internet Friends (Dylan Sanders Re-Blast)
Carbon Parlour - Out Of My Head (Dylan Sanders Remix)
Nirvana vs Wolfgang Gartner - Smells Like Nuke (Dylan Sanders Mashup)
Sychosis - Structure And Form (Dylan Sanders Remix)