INFO STUFFS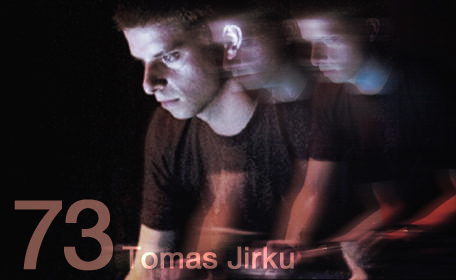 NAME
Tomas Jirku
CITY
Vancouver
AFFILIATIONS
Rivers of Recordings / Nice & Nasty
GENRES
Downtempo / Dubstep / Electro / Techno
LINKS
AIRED
March 7th, 2011
MIX DESCRIPTION
A DJ and live hybrid recording of ambient, downtempo and techno with electro, dub and dubstep influences
BIOGRAPHY
Tomas established himself over a decade ago within the golden era of minimal and glitch techno and helped define the sound. From his first experimental dub albums on Montreal's Alien8 and Intr_Version labels he quickly catapulted across the pond to Euro-labels such as Force Inc, Klang Elektronik and Traum. In the time since he has explored hip-hop with The Killaz, house music through various remixes, electro, ambient, idm and the realms between genres with the freedom afforded to himself since starting up his own Rivers of Recordings label.
His most recent "Illectodubs" album saw him return to the dub sound first developed in his highly regarded "Entropy" album. This recording, exclusive to Plasmodium, pushes that material even further by taking the music originally suited for headphones closer to the dancefloor. Also remixed are early demo tracks from his cohort Rob Warren (with whom Tomas produces under the St. Helens moniker). The mix then winds down through a few tunes from which inspiration has been drawn, albeit not overtly.
Not content to sit still in one mode, Tomas's next album "I Am A Wild Party" (soon to drop on Ireland's Nice & Nasty records) brings him back to minimal techno, all the while referencing Kraftwerk, Logan's Run and Bel Biv DeVoe.
TRACKLISTING
Tomas Jirku - Typo (Remix) - riversof
Rob Warren - Tunnel Dub (Tomas Jirku Remix) - riversof
Rob Warren - Hastings Sunrise (Tomas Jirku Remix) - riversof
Rob Warren - 1840 (Tomas Jirku Remix) - riversof
Rob Warren - Relay Run (Tomas Jirku Remix) - riversof
Rob Warren - Megatron Disto (Tomas Jirku Remix) - riversof
Rob Warren - One For This (Tomas Jirku Remix) - riversof
Tomas Jirku - Triplesec (Remix) - riversof
Tomas Jirku - Tweep (Remix) - riversof
Tomas Jirku - Orion (Remix) - riversof
Tomas Jirku - Bunch of A's (Remix) - riversof
Tomas Jirku - Dunwright (Remix) - riversof
Rob Warren - On Kingsway (Tomas Jirku Remix) - riversof
St. Helens - Ground Effects (Tomas Jirku Remix) - riversof
James Blake - Sparing the Horses - Hemlock
Lorn - Forcast - VGR
Mosca - Nike - Night Slugs
Silkie - Concrete Jungle - Deep Medi Musik
Joker - Tron (VIP Mix) - Kapsize
Girl Unit - Every Time - Night Slugs
Lorn - Glass and Silver - Brainfeeder
Ramadanman Tempest - Hemlock
Mount Kimbie - Maybes (James Blake Remix) - Hotflush