INFO STUFFS
JAK's Exclusive Plasmodium November Chart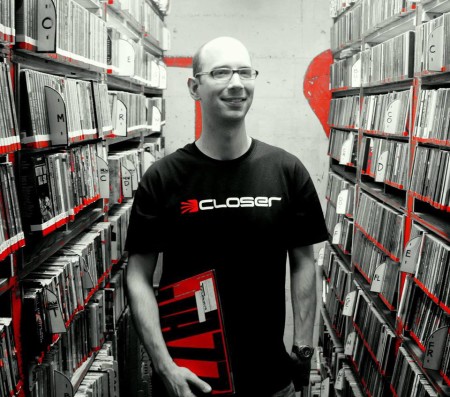 Jak | SubSensory, Closer Electronic Music Festival
Jack Coleman aka JAK has been spinning and producing techno and house music in the NW United States since the mid 90s. His moving DJ sets along with his work as a producer, promoter at STATIC, founder of Closer Electronic Music Festival and SubSensory Recordings label owner have earned him a reputation as one of the most respected proponents of underground dance music in the region.
JAK's releases have broken the top 50 on leading outlets. His tracks have been remixed by industry heavyweights including Audio Injection, Mario Miranda and Angel Alanis. His late 2011 EP on SubSensory "The Botch" smashed up the tech-house charts, hitting top 10s on a variety of stores.
With the SubSensory label, which celebrates 5 years and 50 releases in 2012, Jack has helped put the Pacific Northwest's growing techno scene on the map, providing an outlet for numerous talented Northwest US artists as well as featuring material by well known acts like as Audio Injection, Adam Jay, Spark Taberner and Style of Eye.
In 2011, building on the momentum of SubSensory's ongoing club night, STATIC, JAK kicked off his most ambitious project to date, Closer Electronic Music Festival.
November Chart:
Doc Daneeka – Until You Turn Blue – Calm + Collect
Bryan Zentz – Dialers – Plus 8
JAK – Crashback – Rewired Club Mix – SubSensory Recordings
Harvey McKay – Lost – Drumcode
Seqwenzer – Bestandig – SubSensory Recordings
Samuel L Session – Broken Containment – Klap Klap
Dan Curtain – Side Effect – Saved Records
The Reaver – Mmmm – Rekids
Citizen Kain, Phuture Traxx – I Want You – Dustin Zahn Monolith Remix
Noah Pred – Questions feat. Deepchild – Thoughtless