INFO STUFFS
Mikael Stavöstrand Top 10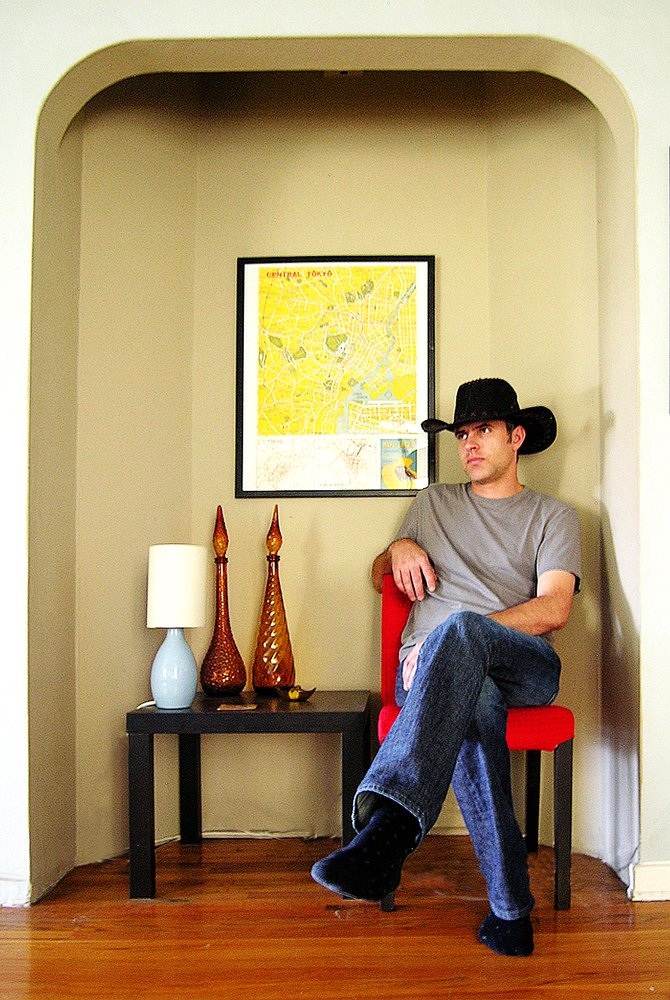 Mikael Stavöstrand
Los Angeles, USA / Stockholm, Sweden (Lick My Deck, Thema, Clink, Dumb Unit, We Are, Adjunct, Sunset Diskos.)
Mikael Stavöstrand has been lauded as an important figure of the Swedish electronic music scene for his unique interpretations of minimal club techno as well as for producing some of the most essential experimental electronic music of the past years. Stavöstrand mixes deconstructed sounds with funky little beats to create unique minimal dance textures. On his debut album on Force Inc., "Reduce", swarms of glitches, crackles and skips infiltrate the 4/4 drive formula of minimal techno. As Vita, his "Vita" 12″ on Force Inc. imprint Force Labs was welcomed by critical praise and became a best selling releases with its digitalized organic groove.
He started producing music in the early nineties, but back then he was a part of the industrial scene and released some, now labeled as "classic", records under different names. Lately due to a lot of demand from different labels, he agreed to allow reissues of these early works.
After that period he got more interested in sound research and minimalism, which also led to a couple of CD releases on labels as Staalplaat in The Netherlands. In 2000 he became more focused on bringing his experiences and sound from the pure minimal scene into a more club context, so he started to work with minimal techno sounds, which immediately resulted with releases on Force Inc. in Germany.
He has released over 50 12″ Ep's and 19 Albums (CD, DLP, LP) so far and he has been featured on many compilation and mix records. He is also a sought after as a remix artist. The last years he has been playing live around the world at such events as Mutek in Canada and in Mexico, Decibel Festival in Seattle, WMC in Miami and Swedish Style in Tokyo. He has also played in Japan, North & South America and all over Europe at clubs such as Panorama Bar, Fabric, Weekend, Watergate, Fuse, Otto Zuts, Cargo, Brancaleone, Avalon and many more.
Now he's releasing his music on labels as Clink, Dumb Unit, We Are, Lick My Deck, Amam, Adjunct, Sunset Diskos and Hallucination Ltd. Recently Camea and Damian Lazarus licensed his tracks for their new mix cd's. Now he is released by Kindisch/Get Physical [DE], Clink [US/DE], Spectral Sound [US], Minisketch [IT], Adjunct [US], Lick My Deck [UK], Sounderground [UK] We Are [SE], Sushitech [UK], Thema [US] and others, with more exciting prospects on the way soon.
He has licensed tracks for Fabric mix CD's (Audion & Steve Bug), Clinkology by Camea, Get Lost 3 by Damian Lazaruz, James Holden, Tanja Vulcano, Steve Bug, Agoria, Joris Voorn and more. His music is heavily played by Dj's such as Matthew Dear, MANDY, Tiga, Alexkid, Loco Dice, Mirko Loco, Richie Hawtin, PacoOsuna, Joris Voorn, Steve Bug, Claude Von Stroke, Ricardo Villalobos, DJ T, Mr C, Ryan Elliot, Jeff Samuel, Tanya Vulcano, Davide Squillace, Marco Carola, Dinky, Butane, Jeff Milligan, Dubfire, tINI, Troy Pierce, Magda, Ryan Crosson, Mark Henning, Miss Fitz to name a few.
TOP 10
1. The Story About You – Moomin – Smallville
2. Candid Syrup – The Vegetables – Adjunct Audio
3. Doubledub – Christian Burkhardt – Raum….musik
4. True Friends – Tobia Coffa – Amam
5. Reminder (Stundman Remix) – Biodub – Ki Records
6. For My Girl – Stimming – Diynamic
7. Black Ice – Smallpeople – Smallville
8. Double Edge Sword – Tolga Fidan – Private Gold
9. Within – Avatism – Dumb Unit
10. Walk And Talk – Benoit & Sergio – Visionquest