INFO STUFFS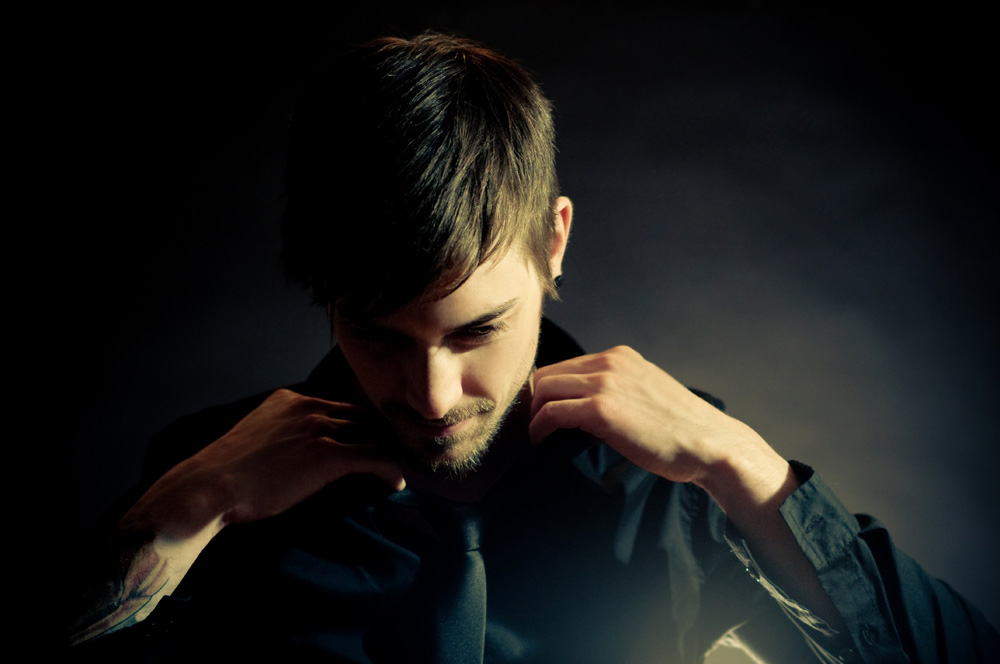 Mike Gervais hails from Minneapolis, but his home is the booth of a darkened club, dutifully working behind the decks. The icy terrain of the north has blossomed from flyover country into a hotbed of techno talent, and Mike has carried on a local tradition of excellence by drawing a straight line between solid performances and steady studio output. An ear for propulsive rhythms and a penchant for bleeding-edge technology has allowed Gervais to translate a youth immersed in electronic music into success as a beat-slinging veteran.
In the 90's Mike's ravenous musical appetite evolved into notoriety as a wunderkind DJ, and he rose quickly to become a high-profile talent in a competitive scene. 2002 brought Mike the opportunity to team up with an established promoter, granting him the ability to host the best in Stateside and European talent as he continued to develop his individual style. A few years later, he would pay homage to his roots by coordinating a series of immersive late-night events, simultaneously forming the Timefog label in the process. Currently, Mike's SYSTEM events (held at the legendary First Avenue nightclub) have afforded him yet another opportunity to showcase a variety of local and global acts while retaining a classic Midwest warehouse feel.
Gervais took the time to develop his skill as a promoter but it never halted his advancement as a performer. After mastering a three-turntable setup, Mike continued to look for ways to further his live presence. An early adopter of both Final Scratch and all-digital performance methods, Gervais has now bridged the gap between his past and his future by working on a hybrid rig that synthesizes the freedom and control afforded by digital technologies with the comfort and visual flair of traditional turntables.
The move towards live looping and custom edits eventually led Mike to the studio, where he swiftly took to music production and remix work. His tracks have made an impression with techno artists across the world, receiving praise from Chris Liebing, Bryan Zentz, Dave Clarke, Tommy Four Seven, Tim Xavier, Dustin Zahn, Richie Hawtin, and more. While Mike considers his studio work to be in its infancy, a position on top artists' charts was quickly established.
Even as his productions continue to receive global acclaim, Gervais would rather be in front of a crowd than a keyboard. Versatility and a willingness to adapt have brought Mike to the forefront of the North American techno community, but his desire to put on a great show hasn't wavered since he first touched a turntable. With dedication, experience, and a urge to redraw the boundaries of his craft, Mike Gervais has earned his reputation as a hardworking Midwest artist committed to delivering the music that moves him to audiences everywhere.
TOP 10
1. Ben Sims – Riots In London – [Drumcode]
2. John Massey – Brutal Shores (Mike Gervais Remix)- [From 0-1]
3. Truncate – Transients V2 – [Truncate]
4. Eitan Reiter + A. Balter – Business or Pleasure (Extended Edit) – [Enemy Records]
5. DVS1 – Break Away – [Klockworks]
6. Raiz + Truncate – Rhythm – [Droid Records]
7. The Revenge – Looking Up To You – [Faces Records]
8. 6th Borough Project – How Can I Show You – [Delusions Of Grandeur]
9. Tommy Four Seven – Sevals – [CLR]
10. FCL – Lets Go Seven – [We Play House Recordings]