INFO STUFFS
Mista Chatman (aka DJ Collage) Top 20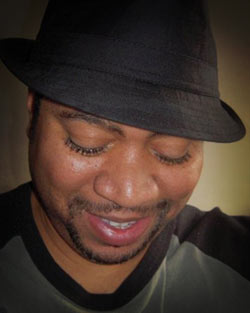 Mista Chatman is a raggamuffin style MC (formerly known as DJ Collage) known world-over for his collaborative styles and his hype stage shows. He got his start by performing in the reggae community, opening up and performing alongside established reggae acts such as Barrington Levy, Yellowman, Inner Circle, Mad Professor, Sly & Robbie, Collie Buddz & more. While at the same time, he made nuff noise in the electronic community by collaborating with luminaries such as: Dubtribe, Meat Beat Manifesto, Sofa Surfers, DJ/Rupture, Poirier, Stereotyp, Delhi 2 Dublin & more.
These days Chatman can be found performing at events like the monthly Non Stop Bhangra party in SF, Ting Dancehall Nite in Vancouver, BC & hosting the mic on his own Seattle based reggae party- JAM JAM.
Crossing genres of Reggae, World, Old Skool, R&B, Dubstep & Hip Hop, these 20 tracks have been the soundtrack of the Chatman summer 2010 so far….enjoy!


Raise it Up – Delhi 2 Dublin feat Mista Chatman – D2D
Beat of My Heart – Sean Paul – Legend/2Hard
Free – Denise Williams – Columbia
It's a Shame – Alton Ellis – Splash UK
Herbsman Hustling – Sugar Minott – Heartbeat
Love Has Found it's Way – Dennis Brown – A&M
Long Time – Shaggy – Big Yard
Got til it's Gone – Janet Jackson – Virgin
Lately – Sean Paul – VP/Atlantic
The General – Jahdan Blakkamore – Dutty Artz
Tekalick – Rx feat Mista Chatman – Abstract Logic
Skillz – Gangstarr – Virgin/EMI
I'm a Wonderful Thing – Kid Creole & The Coconuts – Island
Something's Gotta Give – Assassi – Legend/2Hard
One More Night – Busy Signal – Star Player
Tommy – Delhi 2 Dublin – D2D
Filastine – No Lock No Key feat DJ Collage – Soot
Chronicles – Subatomic Sound System feat Treasure Don – Subatomic Sound
Human Nature – Tarrus Riley – Rhythm of Life Inc.
Some Guys have all The Luck – Derrick Harriott – Chrystal