INFO STUFFS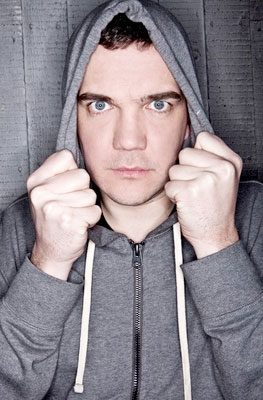 London-based Perc, aka Ali Wells, started releasing atmospheric drone and premium techno in 2002. It was pretty clear that he was headed for good things when James Holden supported one of his early demos. As usual, Holden wasn't wrong.
In 2007 Perc was noticed by the tastemaking Kompakt records. With the release of critically acclaimed "Up" remix requests flooded in and Perc was invited by DJ Hell to remix "Buttersäure". The result was an industrially fortified techno remix that sparked interest across the scene. Particularly for Adam Beyer who approached Perc to ask for a release on his Drumcode imprint. That year the brilliant "Sticklebrick" EP came out on Drumcode, which lead to another remix for a heavyweight, this time Trentemøller. By the end of 2007 Perc was rightly established at the forefront of global electronic music.
His own label, Perc Trax, was started in 2004 as a way for Perc to release his own productions, but has organically evolved into much more. Under Perc's careful guidance it's developed a cutting edge core roster of Sawf, Forward Strategy group, Perc, Donor / Truss with well-known artists like Samuli Kempi guesting. He is currently in the studio working on his first full-length album.
Top 10
Various Artists – MU EP – Ten
Traversable Wormhole – Vol. 8 – Traversable Wormhole
Donor/Truss – Endo – Perc Trax
Forward Strategy Group – Corportate Stress Tools – Substance Audio
Tommy Four Seven – Talus (Lucy Remix) – CLR
Henning Baer – Fierce Hundred EP – K209
Walls – Sunporch (Perc Remix) – Kompakt
Blawan – What You Do With What You Have – R&S
Basic Soul Unit – Soulspeak (Shed Remix) – Dolly
Space DJz – Polymath (Sven Wittekind Re-Edit) – SWR