INFO STUFFS
FF Chartwell Revolutionizes Chart Making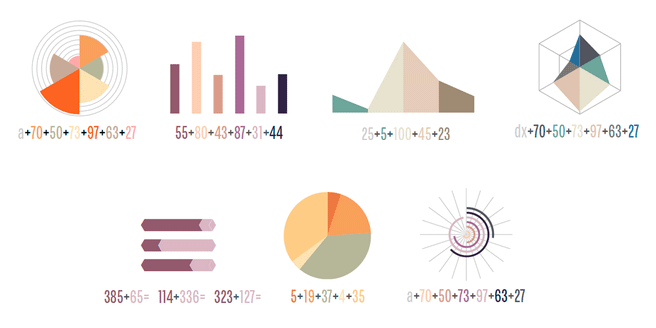 Yes, I'm a type nerd and tend to get excited about new fonts. This however, had me jumping up and down clapping in my chair like a giddy schoolgirl. FF Chartwell, designed by Travis Kochel and released by Font Font, streamlines chart-making in the easiest way possible… and looks great doing it. With 7 chart styles – and I speculate more to be added in the future – it gives a lot of flexibility to designers for both print and web.
Font Font has included instructions on how to use FF Chartwell for both on their website, the print instructional being a short video.
Font Shop is currently promoting the foundry by making one of the styles, Chartwell Radar, available for free and is licensed as an embeddable web font. This has big implications for online charts such as interactive infographics and quarterly reports. A pinch of CSS3 and a dash of HTML5 and you've got yourself a party! I can't wait to start playing with this. Color me stoked.