INFO STUFFS
Ctrl_Alt_Dlt's 2012 Decibel Festival Schedule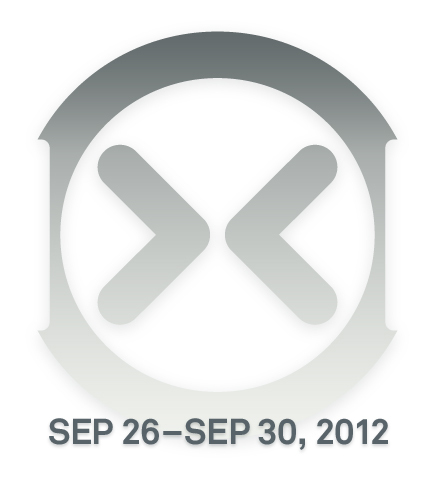 It's time once again for Seattle to come together and party it's collective face off as the beast that is the 2012 Decibel Festival takes over this town. This year's installment offers ample opportunity to revel in the razor's edge of contemporary electronic music and the anticipation mounts with each passing day. A friend asked me recently the various showcases I plan on attending so I thought I'd  share those suggestions with all of you wonderful dance-music freaks.
As many of you know, I have an insatiable appetite for techno and it reflects in the bulk of my schedule. Below you'll find the path to glory and all the 4/4 action you can handle.
Wednesday
DB in Dub with Monolake, Tarik Barri, BVDub, and Cyanwave. Solid lineup and a great way to ease into the madness. Don't sleep on hometown heroes Cyanwave opening up.
Thursday
Global Selektors 2 w/ DVS1, Robag Wruhme, and Peter Van Hoesen. Easily one of the strongest showcases of the whole festival. Powerhouses of techno crammed into Rebar? See. You. There.
Friday
Motor City Masters with Carl Craig as 69 (Live), Octave One, Keisuke Shingu, Jerry Abstract. This lineup definitely screams Detroit. Really looking forward to Carl's live set, and for the out-of-towners who might not know, do yourself a favor and check out Mr. Abstract.
DB & RA pres: As You Like It w/ Dixon Dixon afterhours. Enough said.
Saturday/Sunday Morning:
Ghostly International Showcase with Matthew Dear, Tycho, Lusine, Scott Sunn. All kinds of talent on this lineup. For anyone who's yet to catch Matt Dear's band this should be a must see as well, premium sounds that differ greatly from his more dance-floor centric Audion project.
High and Tight Showcase with Nina Kraviz, Roman Fluegel, Dave Aju, and Beautiful Swimmers. Strong lineup here featuring two of my favorite producers/performers Dave Aju and Roman Fluegel, located at the newly opened Q club, and from what I've heard, going late.
Sweatbox Presents: Yagottawantit! 2am-2pm : Afterhours with Walker Barnard, Derek Plaslaiko, Mikael Stavostrand, E. Spleece, and more. Which brings us to my most anticipated event of the festival, obvious biases in place. Even if I weren't hosting/DJing this event I'd be all over it. The most outrageous times I've had at festivals have always been the way late/early morning after-after parties where things get as weird as you want them too and the DJs have ample time to flex their craft. Can't wait to see how this turns out.
Yagottawantit promo vid:

Sunday:
DB Finale with John Talabot Feat. Pional, Public Lover, Pezzner, Scott Sunn. Assuming I've any energy left, I couldn't think of  a better way than Public Lover to close out the fest. Bruno Pronsato's softer and jazzier side project, this will not dissappoint.
There's still so much more on hand at this year's Decibel Festival and many different path's to choose. Full lineup and ticket info at  dbfestival.com. I'll see you in the trenches..