INFO STUFFS
Interview: Mike Gervais (Time Fog, Reloading Records)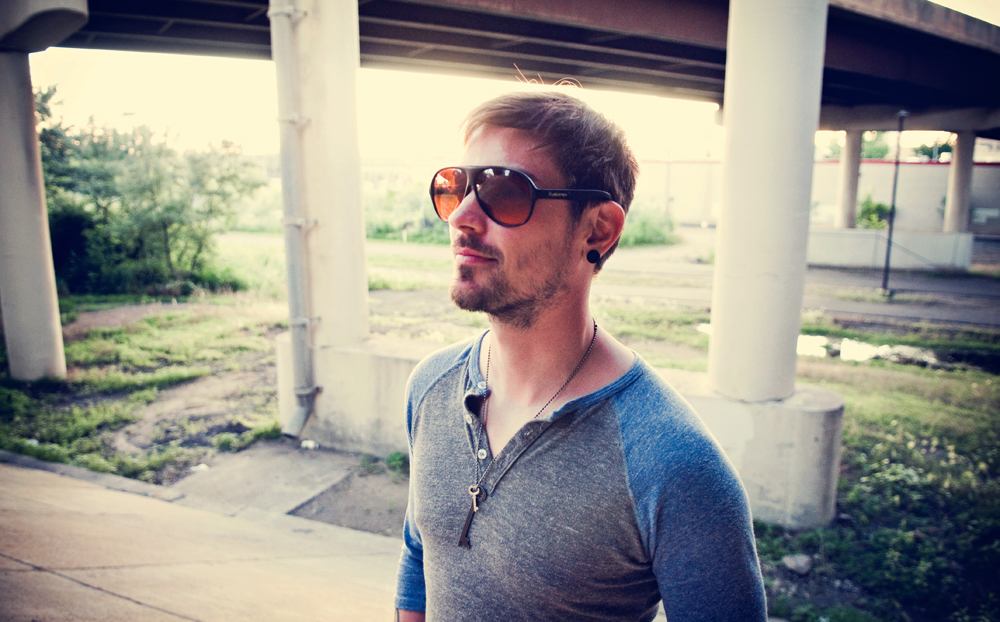 Minneapolis's Mike Gervais makes his Seattle debut on January 21st with a four-hour DJ set at SpaceRock Saturdays: "Black Hole Edition". In anticipation of the event, Mike gave us a few words on what he's all about and what you can expect this coming Saturday. So, without further delay…
How would you describe your sound?
Hmm, I can't pin it down to just one. I tend to play a spectrum of classic house and techno as well as current techno sounds. Could be slamming hard or smooth and easy. It all depends on the environment and mood of the moment.
What's your performance setup like?
Recently, I took a step sideways from my rig of the last few years. I had been using a custom configuration of Korg Nano controllers with Traktor, very simple and powerful. Always running multiple decks, loops, and various effects. With the release of Audio10 and Traktor Pro 2, I re-introduced turntables into my rig after having been absent for a very long time. At first I was using a three-turntable setup but quickly ran into headaches requesting all the gear and space a three-deck rig consumes (upwards of eight-feet wide). So the newest evolution has landed on two turntables and a pair of X1s running Traktor and Ableton.
Any standout gigs over the last year?
MANY to talk about and I'll keep it to a few. The first SYSTEM show back-2-back with Dustin Zahn. This was the first SYSTEM event as well as the first time Zahn and I played together. Ridiculous energy that night. Playing for Re~Set in San Francisco. A great little underground techno group in the land of house and nu disco. Really great group of people and crowd. Can't say enough good things about these guys. Cozumel Mexico with Raiz. Playing in Mexico with Raiz… cmon…… I would like to take this time to point out I love everything about Mexican culture, straight up.
Kontrol in San Francisco with Speedy J. I don't think this one needs much explanation either, but to play for one of the top club nights in the US with a legendary artist like Joachim… mind blowing. The July SYSTEM, first time I used turntables at a show in years. Jesus, I could blather on about Kyle Geiger at SYSTEM, or the joint underground event with Dustin Zahn (Enemy Records) and Steve Centrific (Intellephunk) bringing in Gary Beck and Hans Bouffmyhre, or just recently Camea at SYSTEM. There's just too many. I guess 2011 was bloody fucking awesome.
This wasn't my gig but I have to mention it… the DVS1 four-hour set at the April SYSTEM was one of the best sets I've ever experienced EVER. The crowd was over capacity, sound system was huge and demanded your servitude, and the music delivered was unforgettable. Hands down the most energy I've ever seen in that room (First Avenue Record Room). No lie. We recorded that set and it's available online but it's never the same second time around 😉
You've been promoting parties for a while now it looks like, what are some memorable events you've put together?
In addition to the SYSTEM events of the last year, I've played a helping hand in many events over the last decade plus. Here's a few highlights: Bringing Matthew Dear and Magda to Minneapolis for the first time to a small club rammed with sound and people on a Sunday night. One of my first experiences putting an event together was a two-room event with Gaetano Pariso at a school in South Minneapolis. There was an after-hours refuge called The Dinkytowner with Magda on the decks and a partied out Richie Hawtin in the booth. Countless late nights at a space notoriously known as the Slam Factory. A number of crazy NYE, Halloween, 4th of July, etc.. events. Also, I've been fortunate enough to find myself working on larger events like Furthur, Hawtin's Jak events in Detroit early 2000's, Drop Bass NYE, etc..
I've been hearing good things about Minneapolis, what's the scene like out there? What styles of dance-music dominate? Is there a lot of underground action or are things more in the clubs?
To echo what has been said by others recently, Minneapolis has a small but very dedicated culture around techno and similar underground styles. You can find it regularly, week in week out, at a number of clubs around the city. Usually that means heading to Black at First Avenue, Saturday nights. Black butts up next to Too Much Love held in the larger part of First Avenue. They are mostly made up of younger college types who are open to new music but mostly want to party. There is some crossover and it's a good thing for both groups.
At the same time you have bigger promoters doing the Tiesto, Deadmau5, etc… things with little to no crossover into the underground. With the dubstep tsunami that recently roared through the US, Minneapolis was no exception. There's a giant hoard of young dubstep kids that turn out in big numbers but don't seem to travel too far outside to get into the deeper music offered elsewhere. For me, Minneapolis really shines in the late night underground events. Most of these are put together by the people who have been around for a long time and continue to feed this techno and house culture.
These shows offer performers a chance to get deep and push things further than they could in a club setting. Those crowds are the most "up for it" you'll find in this city. You can get a little weird, they'll stick around to see where it goes instead of heading to the bar for another drink or to hit on that pretty blonde girl. Lately DVS1's Future Classic shows are about as good as any event could get without support from the government. Proper sound, lights, venue, cost, vibe, music, talent, eyes closed, hands up, everything. Truly great shows, as most of his events have been over the last 15 years. On the down side, we're smack in the middle of the US and it's difficult to bring headliners in. Competing financially with the coasts and the money they can throw at events usually sees us at a disadvantage.
The laws here are particularly draconian and keep the underground a true underground. Clubs close at 2 am and there are no legal all night establishments to find refuge. So we're left to find our own way, much like it has been done since the early 90's. Electronic music is still a swear word here as far as popular culture is concerned. Nevertheless, the underground support for techno and alike is strong and tightly knit. I would argue it's one of the strongest corners in the US. There's a lot of room for people to pick up an idea and run with it. Generally, if you don't see something happening, there's opportunity to start it yourself. Granted… All of this is through my own viewpoint and someone else might argue against everything I have to say 😉
Any thoughts on your upcoming gig at SpaceRock Saturdays here in Seattle?
Excited to finally have a chance to visit Seattle! Really glad I've been handed the reigns for four hours. I'm no fan of short sets. A short set is like slamming on the gas and driving it like it's stolen for 60 minutes or whatever. I can't wait to sweat it out with everyone! 🙂
What's on the horizon? Any upcoming releases or big gigs?
Big gigs? Yes, one in particular, SEATTLE. 😉 Releases? Yes. I have a remix coming out soon on Audio Injection's Truncate imprint. I'm really into a lot of his music (especially the new Truncate material) and it's great to be included in this project. Also, I've got an EP coming on the new label Darkside Audio out of Denver as well as a remix for Seattle/San Francisco based From 0-1. There's more in the works but not enough to talk about yet.
***
Mike Gervais plays alongside Cyanwave and Ctrl_Alt_Dlt for SpaceRock Saturdays @ Electric Tea Garden this Saturday, January 21st.