INFO STUFFS
Kick-ass Mackie DL1608 video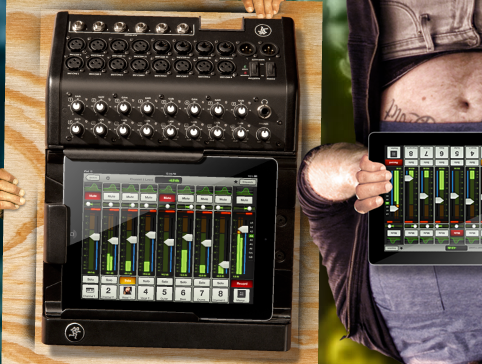 Mackie is the proud parent of another game-changing mixer… and a really awesome (and really, really strange) video.
Basically the thing is an Onyx mixer that has replaced it's knobs and faders with an iPad. With all the guts of a Mackie mixer and the mobility of an iPad, live sound guys and performers' gigs just got a whole lot better. I personally can't wait to road test this bad boy.
The unit is being launched at NAMM as we type and will be available for all our grubby little hands in the very near future.