INFO STUFFS
Trigger Midi AND play Street Fighter??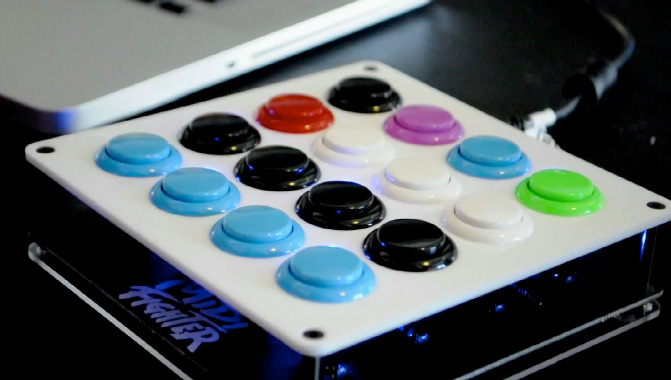 Okay, so you're not exactly playing Street Fighter, but it's fun like you are! These bad boys are fully customizable, modable and look like they take a serious beating. I know what i'll be begging for this Christmas.
A quick YouTube search serves up a nice collection of videos in addition to the ones on the Midifighter website. Check hot to mod, map, build & more. I want mine with line faders!