INFO STUFFS
Yagottawantit! Interview: E Spleece (G.O.D., Blank) Detroit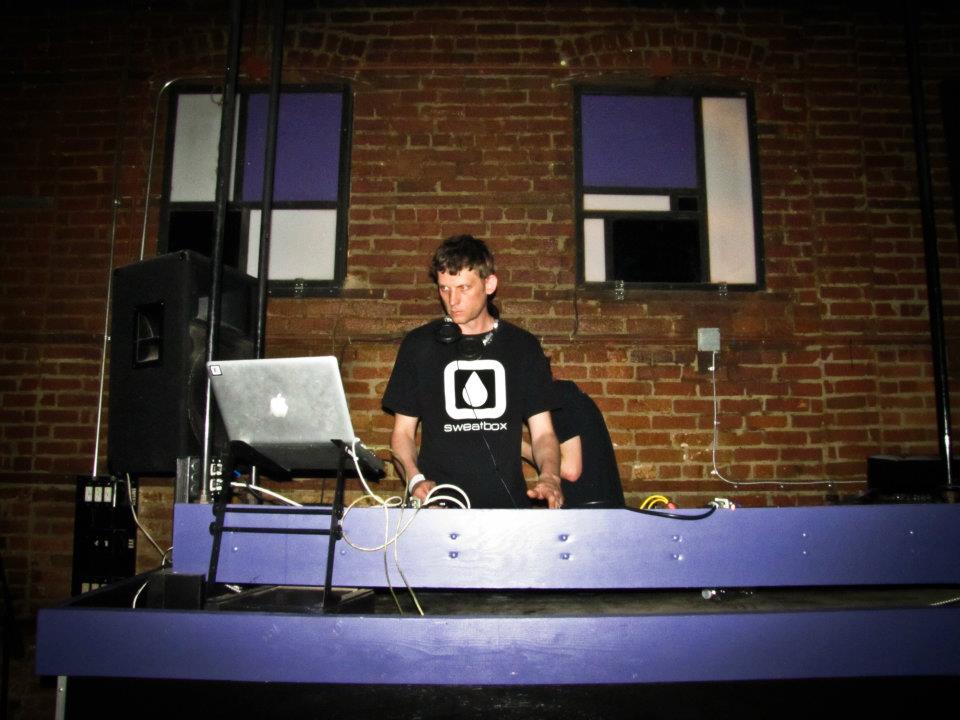 Welcome to the first in a series of interviews with the artists that will be bringing the magic to Yagottawantit!, our 12 hour Sat. night/Sun. morning marathon party happening during the 2012 Decibel Festival. For this interview we chatted with Sweatbox veteran E Spleece. Born and bred in MI, this guy is Detroit to the bone and has rocked the party for us too many times to count.  Read on for his thoughts on gigs, tracks, and his favorite cuisine in Seattle.
What's going on in Detroit, keeping busy?
Yes Sir! It's been a hot summer here in Detroit and the fun hasn't stopped since DEMF blasted us off. Lately, I've been working on some new tracks with Secrets and playing a lot of really good parties. Still rocking my residencies at Bible Study (weekly) and Free Crab Legs (monthly). I'm looking forward to coming out to Seattle and LA next week.
How long have you been DJing/producing for?
I started producing in 1999 and licensed some music to several television shows. Then I got into DJing around 2001 when I DJed for hip hop sensation Ab/NRML from Detroit (now NYC) and I started playing dance music full time around 2003. I have always been a fan of dance music though.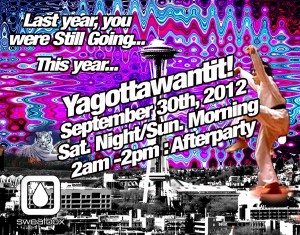 Top three tracks you're playing right now?
I don't know if I really have a top 3 but I've been playing these tracks a bunch lately.
Audiofly – I'll Tell Ya Vs. Big Bully

Bubba – Dance with me

Safeword feat Cari Golden – Gaze
Any standout gigs over the last year?
Lets see…. I guess when I played 5 after parties during DEMF/Movement this year thats pretty much been the most fun so far.
Any new releases on the horizon?
Yeah, I've got a few tracks ready to go. I'm just figuring out which labels to release them on. Hope to have another vinyl release on Cryovac again soon.
Best set, either live or DJ, you've seen in the last year?
Umm, damn I cant remember but I know it was really good.
Any thoughts on your upcoming gig in Seattle over Decibel Festival weekend?
Can't wait to come back and do it again. I think its going to be even bigger than last year. I'm looking forward to coming and kicking it with all my Seattle friends and family.
What comes to mind when you hear the phrase "Yagottawantit"?
A dark and sweaty room with one of Jessie's video's playing and people chanting Yagottawantit? Lol, I don't know. Pure face melting madness I guess.
P.S. I can't wait to get off the plane and grab some Pho or Ezell's Chicken! See Ya Soon.
***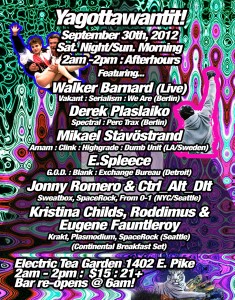 There you have it, check out Spleece's recording from last year's marathon party here and peep the promo video for Yagottawantit! to get yourself motivated. Also, don't sleep on getting your Decibel Passes/Tickets, it's coming up quick and that means they're gonna be moving fast.