INFO STUFFS
Yagottawantit! Interview: Mikael Stavostrand (Amam, Clink, Thema) LA/Sweden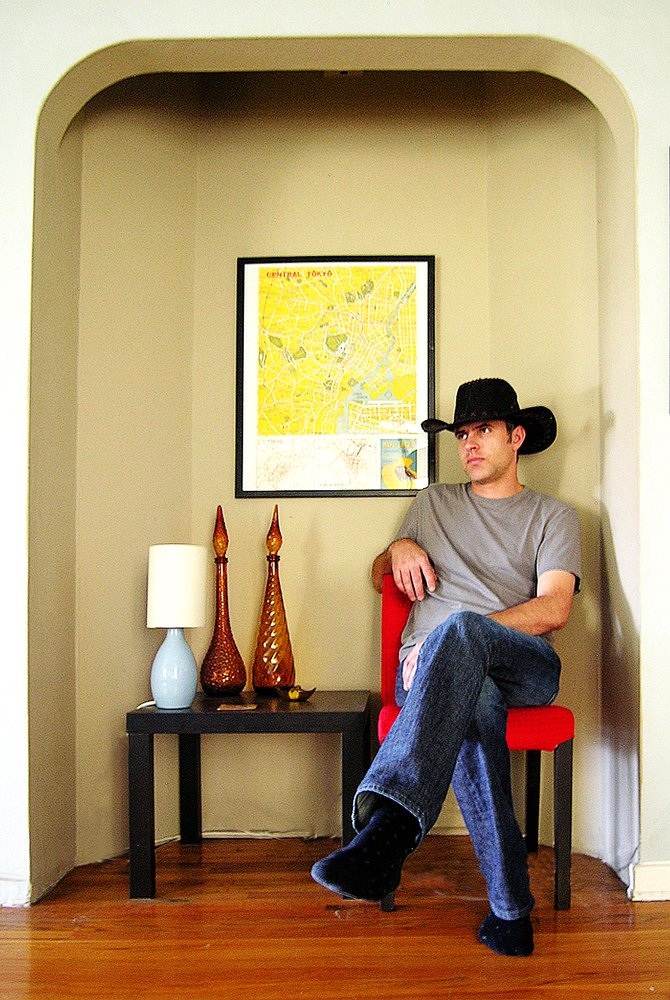 Welcome to the 3rd in a series of interviews with the artists who'll be unleashing the fury at Yagottawantit!, our 12 hr marathon event during the 2012 Decibel Festival. Mikael Stavostrand is originally from Sweden but has been calling LA home for the last several years. His music covers the stratosphere of techno and house, with a lengthy catalogue of superior cuts that are celebrated every weekend in the clubs by upper echelon DJs the world over. A man of few words who let's his music do the talking, here's what we got out of him.
How's LA treating you? Been traveling a lot for gigs? Making a lot of music?

LA been treating me very good .. been very hot here lately .. I have been working on a bunch of remixes and some new material the last months.
Top three tracks you're playing right now?

I really been into the stuff from Vekton Music.

Any new releases on the horizon?
There's a couple of Ep's coming out in December on Amam, Hallucination Ltd. and on a new label from LA called Riff Raff.

Best set, either live or DJ, you've seen in the last year?

Hmmm hard one , seen a lot of good DJ sets .. the best one would be from a friend of mine Andrew Kelley just playing at a private small pool party we had a few weeks ago .. was outstanding .. soo deep and funky.
Any thoughts on your upcoming gig in Seattle over Decibel Festival weekend?

Will be great, also because of the lineup is all old friends of mine so will be like a reunion ..:)
.
What comes to mind when you hear the phrase "Yagottawantit"?

Hehe … that you gotta want it!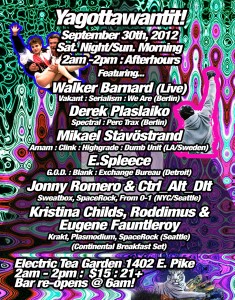 ***
Mikael Stavostrand plays Yagottawantit! 9/30/12 at the Electric Tea Garden alongside Walker Barnard, Derek Plaslaiko, E Spleece, and more. Peep the promo video for full details.