INFO STUFFS
Ctrl_Alt_Dlt's Decibel Fest Schedule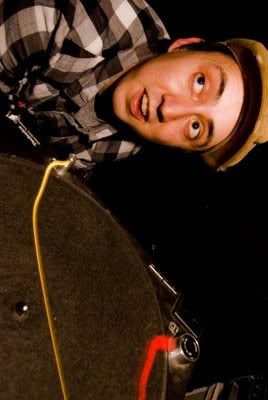 Welp, it's that time of year again, the 2011 Decibel Festival is so close I can almost feel the hangover. Loads of stuff in store this year, with a plethora of artists descending on Seattle to transform this city into a mini dance-music Mecca for a quick 5 days and nights. I don't think it's any secret my undying love for techno and it reflects in the bulk of my picks for this years fest. Below you will find the path to glory and all the 4/4 madness you can handle.
Wednesday:
Decibel Opening Party (ReBar)
Quality tunes on quality sound in the newly remodeled ReBar. I Look forward to checking out this entire bill.
Thursday:
Sweatbox Showcase (The Woods)
Clink Afterhours (Electric Tea Garden)
A little biased here, as these are two events I'll be playing host and DJing at, but even if that weren't the case I would be all over this. Camea and Tim Xavier? Clink Afterhours!? Sold!
Friday night/Saturday morning:
Blurring the Lines (Neumos)
Loft Revival (The Woods)
Trust Showcase (Baltic Room)
This is the night that requires the most jumping around, lots of quality acts staggered throughout a few different venues starting off with Cyanwave at Neumos, part of the "Blurring the Lines" showcase, then over to The Woods for the end of M. Quiet's set at the "Loft Revival". I'll play it by ear for awhile before I hit up Martin Buttrich back at Neumos, one of the most anticipated acts of the fest for me this year. The end of the night will see me splitting my time between Martyn and Kyle Hall before heading off to the afters at ETG.
Saturday night/Sunday Morning:
Deep Foundations (Neumos)
Uniting Souls Showcase (Electric Tea Garden)
Still Going (Electric Tea Garden, 5am)
Definitely hitting up the Deep Foundations showcase with Derek Plaslaiko, Mike Huckaby, and Deniz Kurtel and then, at some point, going over to ReBar and ETG for afterhours action…
Sunday:
The Slow Boat (Islander Party Boat)
Flammable Showcase (ReBar)
Assuming I'm still alive, I'll be hitting the Slow Boat after our event and then, in addition to a disco nap, will be hitting up the Flammable showcase with Kate Simko and dOP (!), another "must-see" on my list of stuff to do this year.
***
There you have it, so much good music to be had in such a short amount of time, the anticipation builds, what's gonna happen!? Only one way to find out…
Decibel Festival schedule/pass/ticket info here.
Ctrl_Alt_Dlt Decibel preview mix here.