INFO STUFFS
From 0-1 Artist Showcase/Record Release Party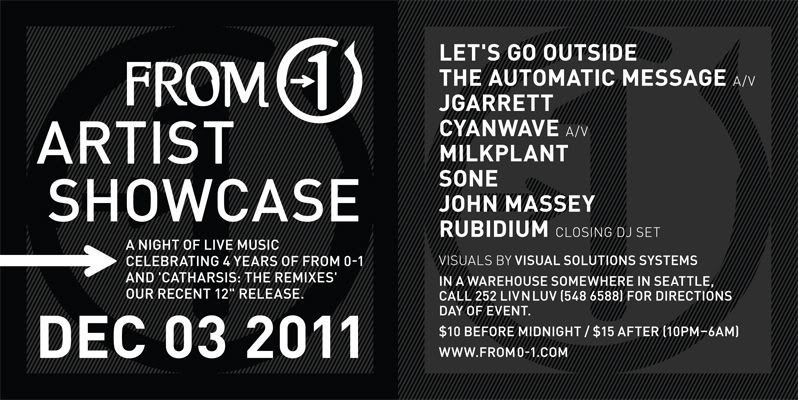 Big party going down this weekend for the From 0-1 Artist Showcase/Record Release party. I already gave the new album, "Catharsis: The Remixes", a review and am looking forward to hearing these cuts on the massive KV2 rig that will be on hand for the show.
This party is basically a summit for the label, bringing together some of their most influential producers, those who've helped define the From 0-1 sound over the last 4 years, for a good ol' fashion warehouse rager. All live sets, all night, with a special closing DJ set from former Seattleite Rubidium. This event is not for the faint of heart, bring some earplugs and sunglasses as this'll be a loud one and going well past sunrise.
Event details here.
Listen to "Catharsis: The Remixes".