INFO STUFFS
Show Review: Mouse on Mars and Matmos Live at Neumo's Seattle 2-20-13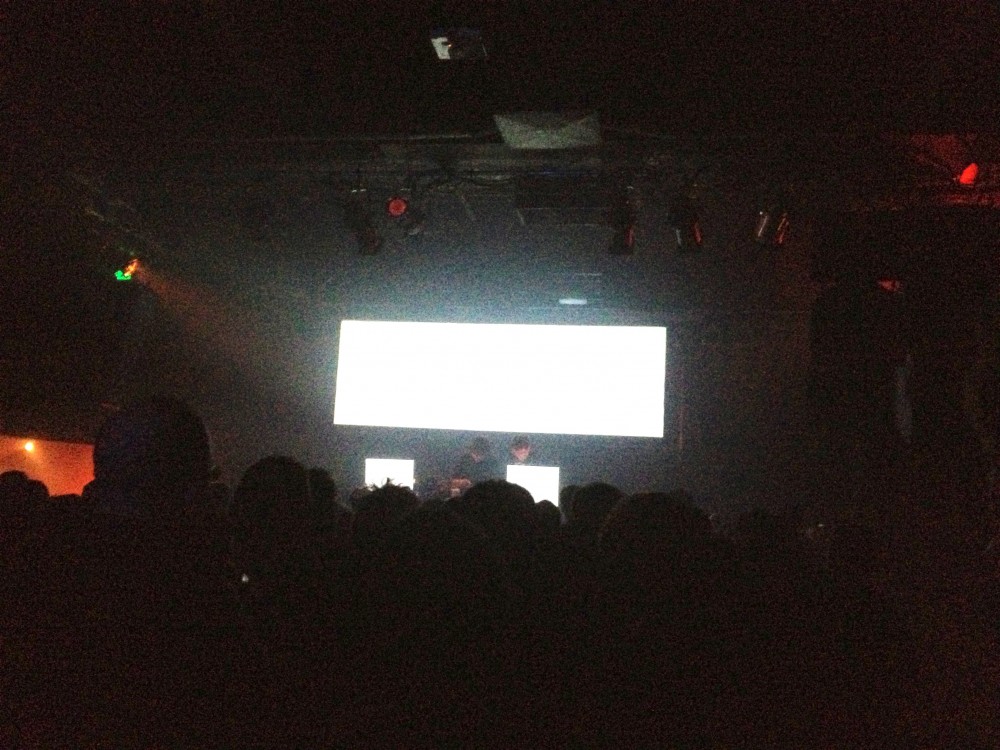 This review was originally intended for another blog but in the end, it didn't pan out. So, as the old saying goes, better late than never.
Mouse on Mars started out proper with a wall of rushing soundscapes, reminiscent of the breakdown in Kraftwerks's iconic hit "Autobahn", building up into a barrage of intricate beat structures and pure-weird synth and vocal work. While it definitely wasn't the quirky and subdued Mouse on Mars I've come to know over the years, there were still the hallmark characteristics that made me fall in love with their music in the first place, the tight-as-a-drum control over borderline chaos and their effortless ability to move in and out of genre, tempo, and rhythm like a rubber band able to max out and snap back into shape with no force at all.
There were moments in the first 40 minutes of the set that were definitely solid, convincing me that maybe M.O.M. had just refined/redefined their sound to new levels, something more club-friendly and less of a brain-dance kind of vibe. But with each passing minute came larger amounts of aggression pouring out of the speakers until "They Know Your Name", off their new album, dropped and we reached the point of no return. Their set progressively amped up into more and more blatant aggro-dubstep, to the level that this discerning reviewer had to call it a night and step out the club.
I'd heard of M.O.M. leaning more towards dubstep and, given my lackluster opinion of the genre, I tried to ignore those whisperings and hope for the best. I mean, as far as dubstep goes, sure, I've heard worse but with a band that has seemingly endless potential when it comes to sound design and beat science, I believe they can do better. Perhaps I've held them on too high a pedestal all these years, equating their early work to pure genius, and relishing in their consistent sense of unpredictability, knowing that wherever they took you it would be, at the very least, interesting as fuck. Now, to see these guys taking the more crowd-pleasing angle of aiming for dubstep territory as the peak of their set, I'm left feeling like their talents are being wasted and can only hope this is a phase. Props out to Matmos, only caught the last couple tracks, but they reached the lofty weirdness and beauty that I was hoping from M.O.M. and will def be on my radar for future shows.