INFO STUFFS
SpaceRock Saturdays with Secrets and Free Agent This Weekend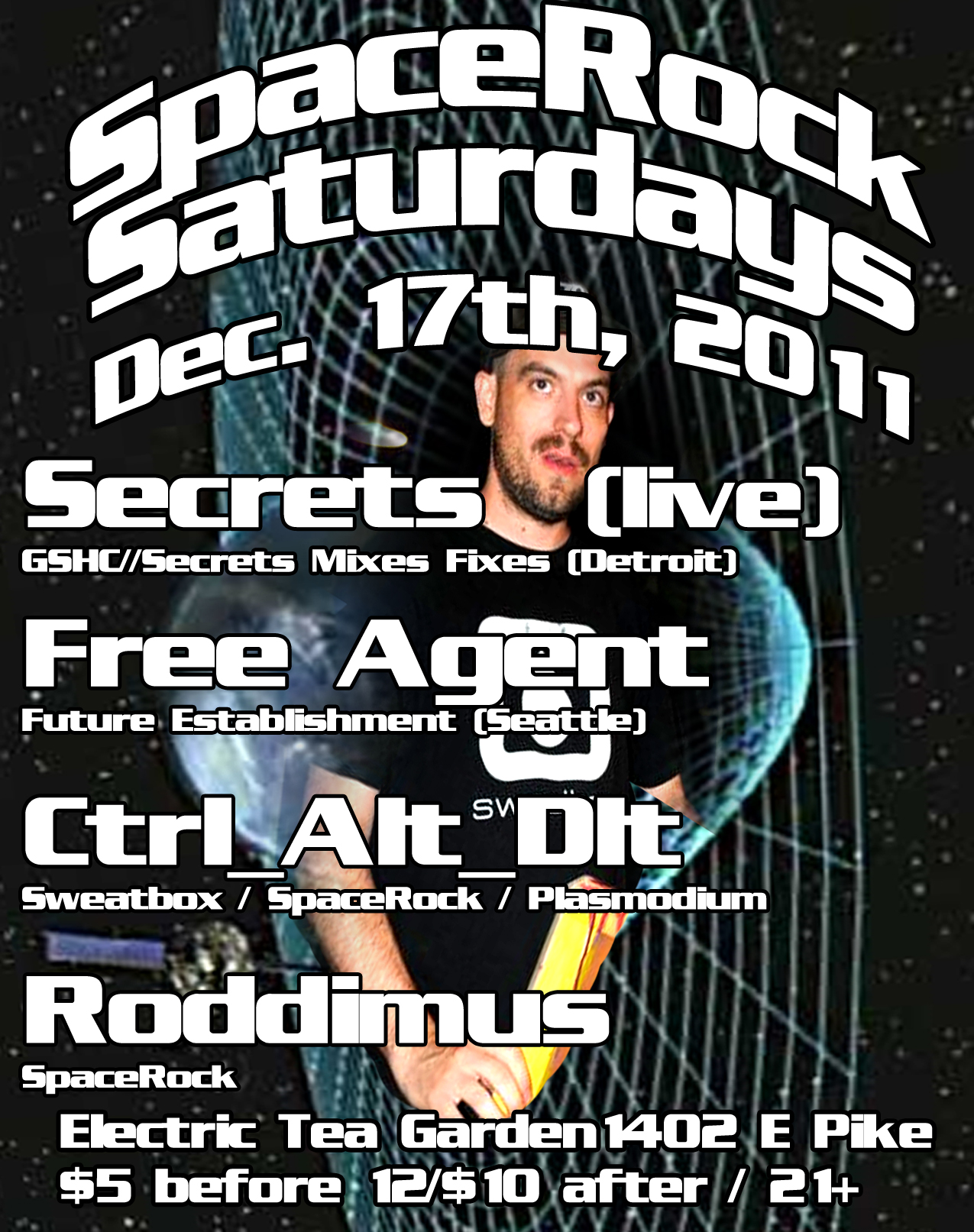 Warning: A bit of blatant self-promotion coming your way.
We (Sweatbox) have been cranking out the jams at Electric Tea Garden every 3rd Saturday since May and, if you live in the Seattle area, there's another action-packed installment coming your way this weekend.
This time we host Detroit's Secrets, a man we've had out many times and who always brings the party with his sleazy brand of disco-edits. Check out the interview to learn more.
Local Seattleite Free Agent warms things up with some tough house and techno, and things get rounded out by the residents Roddimus and Ctrl_Alt_Dlt, aka me. Quality sound in an intimate space. Hope you can join us…