INFO STUFFS
134340 Takes Us to the Outer Reaches…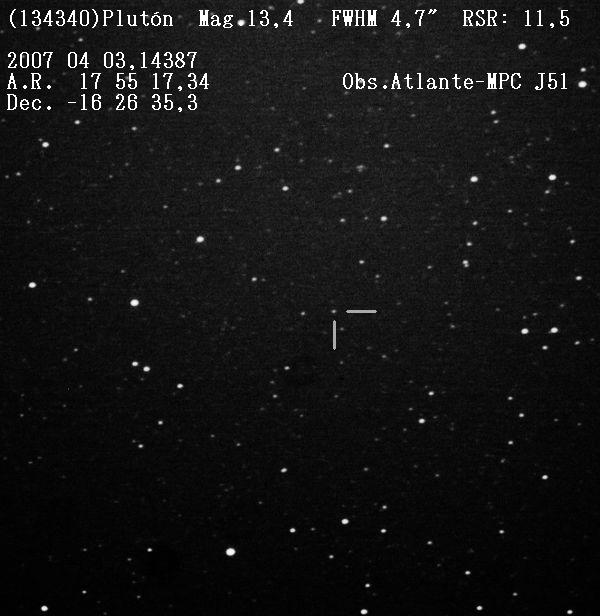 Welcome to my first post as Plasmodium's newest blog contributor. I'm excited to join the Plasmodium family and gain a new platform to explore and discuss many things that I hope will be of interest to you. Topics will, of course, cover dance music and the myriad of nuance that comes with that but prepare yourself for a lot of random weird shit, as this blog aims to highlight anything that we find compelling or obscure.
Let's kick things off with a DJ mix from 134340, an anonymous artist that came across my plate recently and, to give you a reference point, is also the designation number the (ex)planet of Pluto has been reduced to. This mix is a 50-minute slow burner, steeped in spaced-out, atmospheric reverbs and odd percussive tangents that compliment a vast array of sparse and psychedelic synth-lines. The work covers some ground in terms of genre and at its best, culminates into something akin to an ambient free-jazz interpretation of Detroit Techno, before settling down into deep and droney 4/4 territory. A mellow mix for sure, but one that I've enjoyed more and more with each play through. This was originally  featured on Seattle's Made Like a Tree podcast which includes an interview with the artist that lays out a very personal intention behind the project and is also hosted on Karman Line, 134340's blog. Give the mix a listen and check back for more tunes we think you'll find captivating.
Find 134340's mix at the MLAT podcast where you can also read the interview here.
Or at Karman line here.
Tracklist:
1. Giorgio Moroder – Transformation Seduction [Backstreet]
2. Luciano – Alternated Tones [Cadenza Split Composition]
3. O.M.D. – Dazzle Ships [Epic]
4. O.M.D. – The Romance Of The Telescope [Epic]
5. Radiohead – Exit Music (For A Film) [Parlophone]
6. Jimmi Moon – Lovelane [Kompakt]
7. Jozif – Beats In Space (Scumdolly Remix) [Fist Or Finger]
8. Carlos Peron – Komtur [Kelvin 422]
9. Bjork – Headphones (Mika Vainio Mix) [Elektra]
10. Bjork – Desired Constellation [One Little Indian]
11. John Heckle – So Far [Mathematics]
*Tracks 3, 4, 5 & 6 contain elements of:
Environments Disk 4 – The Psychologically Ultimate Thunderstorm [Syntonic Research Inc]