INFO STUFFS
Chloé's "Watch Out" EP on BPitch Control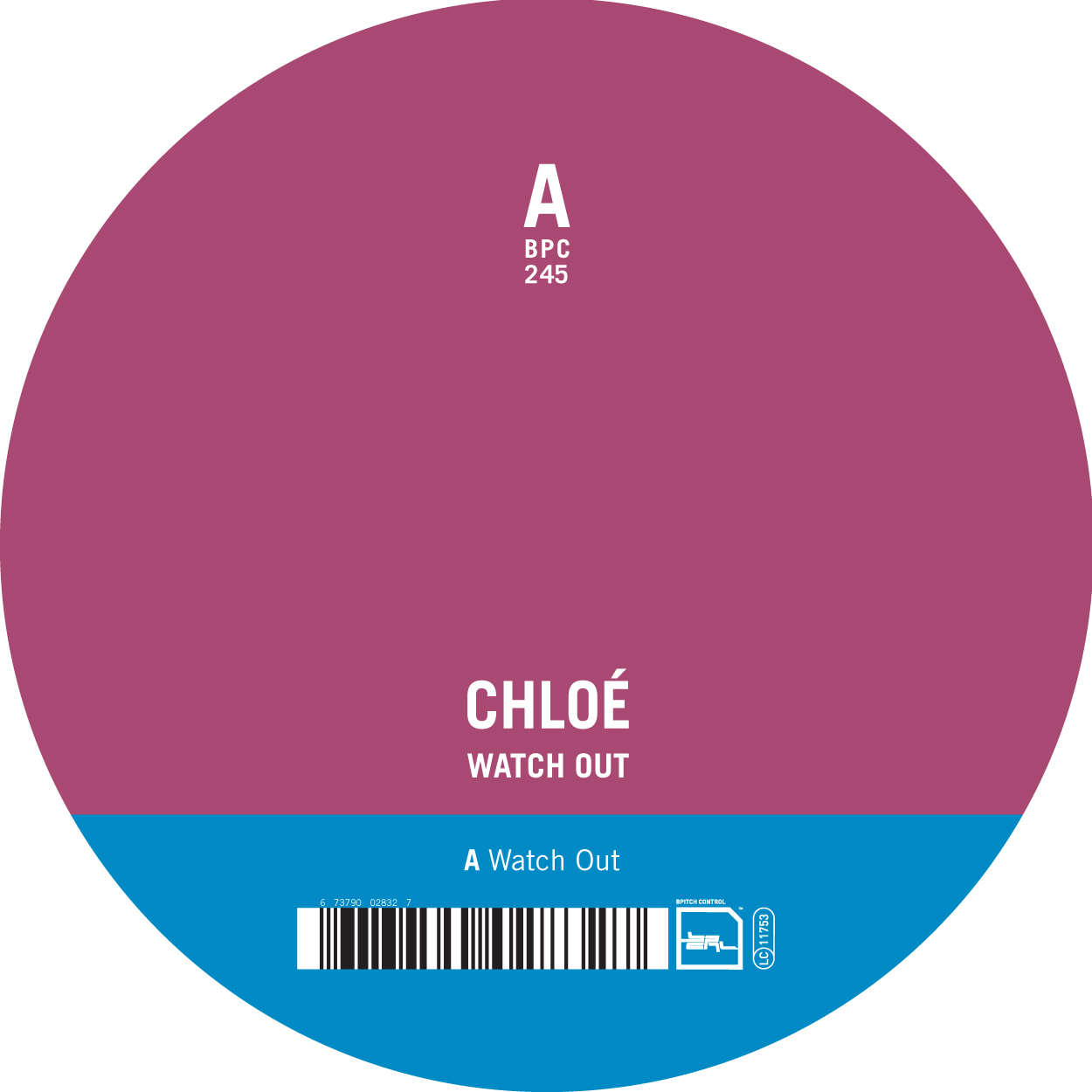 This release came out back at the beginning of December, so I'm a little late with a review, but we'll blame that on being too busy behind the decks playing the shit out of this thing. I was seriously considering not writing anything and trying to keep these as secret weapons for the dance floor, this release is that good.
Chloé Thevenin hails from Paris and has been on the scene, production-wise, since 2007, when she dropped her debut release "The Waiting Room" on her own label "Kill the DJ". With "Watch Out", we get some heavy, late-night stormers, the kind of tracks built to up the stakes and pack the floor well past last-call.
The title track hasn't done much for me so we'll focus on the two gems of the release. "Chatterbox" heads into psychedelic territory with an odd, chopped up vocal that fidgets overtop a steady and groovy perc line. As with all the tracks on the EP, there's no solid melody to grab onto but rather, a simple, chunky bass line that dominates and does all the work of giving these cuts the mood and energy to keep you squarely locked in and feeling the funk.
"The Shift" is my personal favorite and the one to look towards when it's time to "quit fucking around" in any DJ set. The bass line is HUGE and packed with energy. It's got this slightly unpredictable stab to it that, when complimented by the upbeat and funky drum line, gets you excited every time the high note comes bouncing back in. The drop after the second breakdown is thick as butter and has done wonders in the club. Check out the release and keep your eye on this promising Parisian for more quality tunes.
Learn more here.