INFO STUFFS
Zoë Keating, avant-garde cello magician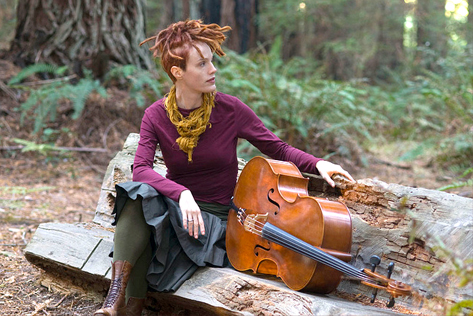 During the usual drive-time channel surfing I landed on a live performance from Zoë Keating. Within no time my body was covered in goosebumps and I found myself fumbling around for a napkin to dry my eyes.
Using computer plugins and a 10-bank, 10 petal midi footswtich she creates rich layers of music with her cello — some of which you would swear were not a string instrument. What I found most interesting is that none of her music is written; due to a crippling case of stage fright she is unable to play written music for an audience so all of her music is improvised, at least to an extent.
There are a handful of artists I use to self-medicate with when feeling stressed, angry or anxious. Until now Helios had been my go-to drug, but now I may have to switch up. This is without a doubt some of the most moving, beautiful music I've ever heard. Call me an instant fan.
Here are a few of my favorites from Keating's soundcloud page, as well as my favorite Helios track of all time.