INFO STUFFS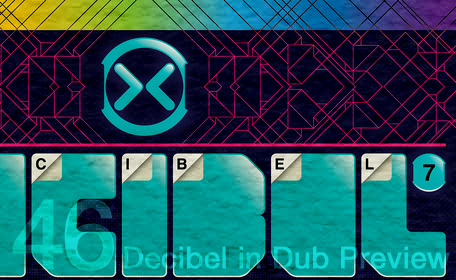 NAME
Decibel Festival / Nordic Soul
CITY
Seattle
AFFILIATIONS
GENRES
LINKS
website / facebook / twitter / flickr
AIRED
August 9th, 2010
MIX DESCRIPTION
Decibel Festival preview by Nordic Soul : A sampling of artists representing the dubstep, dub and garage sounds at the upcoming 2010 dB Festival
BIOGRAPHY
Decibel Festival is a non-profit, four-day annual music and arts festival held in Seattle, WA. Founded in 2003, the festival bridges the gap between technology and creativity through visual art, workshops, panel discussions and cutting-edge electronic music performances. By assembling a diverse selection of international talent, Decibel Festival provides a forum for musicians, industry professionals and educators alike.
The core of the festival is comprised of several concerts and live performances presented in a variety of locations throughout Seattle's hip Capitol Hill neighborhood. In addition to these performance programs, Decibel includes a professional section featuring panels and workshops. Since its inception, Decibel has hosted over 400 acts ranging from underground dance and experimental electronic music to transmedial art.
The 6th Annual Decibel International Festival of Electronic Music, Visual Art and New Media is scheduled for September 23 through September 26, 2010.
TRACKLISTING
Murcof - Camino
Monolake - Infinite Snow
Scuba - Speak
Distance - Delight
Headhunter - Baseflow
Milanese (Untold remix) - The End
Untold - Kingdom
Starkey - Neck Snap
Eskmo - Let Them Sing
Plastician - Cars
Mount Kimbie - Sketch On Glass
Crystal Fighters (Sepalcure remix) - In The Summer
Gold Panda - Peaky Caps
Clubroot - Whistles & Horns
Monolake - Carbon
Modeselektor feat. Paul St. Hilaire - Let Your Love Grow
Headhunter (Modeselektor remix) - Prototype
Fever Ray (Scuba remix) - When I Grow Up
Eskmo & DJ Quest - Speakers Corner
Distance - Cyclops
Ital Tek (Ikonika remix) - Moment In Blue
Mount Kimbie - Ruby