INFO STUFFS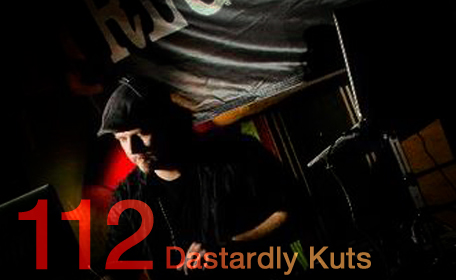 NAME
Dastardly Kuts
CITY
Brisbane, Australia
AFFILIATIONS
Dropz & Kuts / Regrooved / Boost FM
GENRES
Breakbeat / Disco / Hip-Hop / House
LINKS
website / soundcloud / twitter / myspace
AIRED
January 10th, 2012
MIX DESCRIPTION
Uber funky house and breakbeat with disco and old school overtones
BIOGRAPHY
Dastardly Kuts has brought his mashed up blend of funked up party style and bass heavy house, breaks and hip hop to Australia for the past six years. In this time he has supported a wide range of "big name" artists such as the Stanton Warriors, Hybrid, Stickybuds, Butterfingers, Sampology, Urthboy, Joel Turner and Slynk. He has also gained a reputation as a quality headliner in his own right, moving dance floors in clubs and festivals alike with his no nonsense style, effortlessly gliding between genres yet always retaining a backbone of pure, unadulterated funkiness.
From regular appearances at international club night Regrooved, to three consecutive appearances at Brisbane's iconic Caxton St Seafood and Wine Festival as well as being the resident groove supplier for Southbank's renowned Young Designers Expo, Dastardly Kuts has cemented himself as one of Australia's premier party starters. With interstate gigs galore and regular slots at some of Brisbane's tastiest venues such as Laruche, GPO and Barsoma one thing is guaranteed, when DKuts is supplying the tunes your in for a funking good time.
Dastardly Kuts is also an accomplished music producer with releases through Sugar Rush, Sol and MK837 records and his bootlegs, mash-ups and re-edits have gained mass appeal with countless websites and blogs featuring his efforts and taking his sound to the world. With a number of remixes and an EP in the works for 2012, it certainly looks like there will be no slowing down for this self professed "funk fiend".
TRACKLISTING
DJ Moog - Flavour (Danny Massure remix)
Max Sedgley - Something Special (Crazy P remix)
Fuzzbox Inc feat Greg Blackman - Party People (Fort Knox Five remix)
The Barkays - Up In Here! (Rubber Johnson remix)
Funk You Very Much - Get The Funk Out
Zamali - Golden Plans feat Julie E Gordon (Umbo remix)
Umbo & Bad Monkeys - Come Together feat Jazzmin (Mash Munkee remix)
Basement Freaks vs J5 vs Coolio - Brand New House Party Groove (Dastardly Kuts Mash)
Agent 86 vs Beastie Boys vs Jayl Funk - So Hot And Alive (Dastardly Kuts Mash)
Warson - You Make Me Feel
DJ Twister - Keep Groovin
DJ Twister - Boogie Lover
Fdel - Fdel Bangz (itsphizzle remix)
Tom Drummond - I'll Be Round
Umbo & Balatz – Disco Thang (DJ Kid Stretch remix)
Calagad13 - Back To The Power (Slynk remix)
Jayl Funk - Get Down On The Floor