INFO STUFFS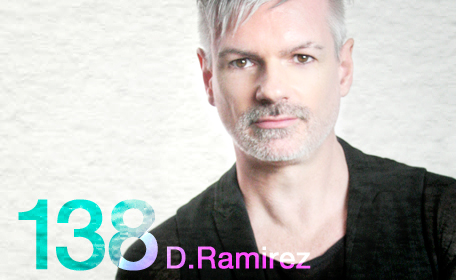 NAME
D.Ramirez
CITY
Sheffield / New York
AFFILIATIONS
Toolroom / Slave / Azuli / Four:Twenty
GENRES
LINKS
website / facebook / souundcloud / twitter
AIRED
March 18th, 2013
MIX DESCRIPTION
A playful and stompy foray through tech-house, house and throw-back sounds
BIOGRAPHY
D Ramirez's career as a hugely busy producer and DJ is not to be sniffed at. Having played on every continent he has performed at festivals like Glastonbury and Global Gathering and held residencies at the world's top clubs; both Cream and Space in Ibiza and Avalon In Los Angeles to name a few.
As well as commercial success with charting hits and even a Top Of The Pops appearance, D. Ramirez has also received a number of illustrious industry awards throughout his career as a producer from the likes of DJ Magazine (best producer and best remix 2007), iDJ (player of the Year) and even an Ivor Novello nomination for his now classic remix of Bodyrox 'Yeah Yeah'. His work with Mark Knight and Toolroom Records has also garnered critical acclaim, most famously his and Mark's collaborative track 'Downpipe' which became an underground anthem around the world. Other notable collaborations have been ice-cold house tracks with James Mowbray and Matt Tolfrey, plus two co-productions on the 2011 Underworld album 'Barking'.
Inspired by the noises of his tough-talking DJ sets, his sound has been rejuvenated of late by deep house, house and techno. If you consider his meticulous DJ mixes where loops, tricks and FX are intricately laced with exceptional accuracy or his studio methods where he's known to tinker with noises for days on end, this exploration of deeper genre seems a logical and natural progression. 2012 was a fruitful year for D. Ramirez; a relocation to New York in May saw him begin a new collaboration series with some of the city's most exciting producers, and recently his releases 'Fragile Tension' and 'Tease Machine' EP through Germany's Great Stuff label have caused a much deserved stir and further cemented D. Ramirez as a key figure at the forefront of fresh and innovative house. His productions are sounding slicker than ever and his constantly evolving creativity continues to propel his career to reach new heights.
TRACKLISTING
D.Ramirez - 'Fragile Tension' - Great Stuff
Claude Von Stroke - 'Turbosteppa' - Dirty Bird
Sharem Jay, Night Talk - 'The Future' - Saura
Shadow Child - 'So High' (Hot Since 82 Mix) - Moda Black
Nic Fanciulli - 'Movin On' - Saved
D.Ramirez And Cevin Fisher - 'Restless' - Great Stuff
Duke Dumont - 'Thunder Clap' - Turbo
D.Ramirez - 'Tease Machine' - Great Stuff
Pleasurekraft, Green Velvet - 'Skeleton Key' (Format B Remix) - Great Stuff
Layo And Bushwaka - 'Raw Defined' - Olmeto Recordings
Marc Romboy, Kink - 'Over And Out' - Systematic Recordings
DJ Lion, Metodi Hristov - ' Blow Up' - Patent Skillz
NiCe 7 - 'Time To Get Physical' - Noir Music