INFO STUFFS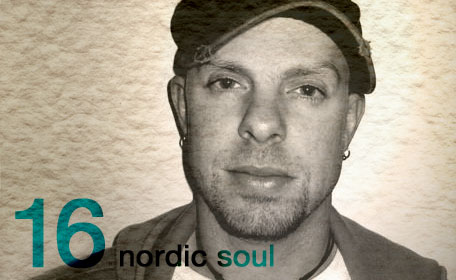 NAME
Nordic Soul
CITY
Seattle
AFFILIATIONS
GENRES
Dubstep / Funk / Glitch Hop / Hip-Hop
LINKS
soundcloud / facebook / twitter / myspace
AIRED
January 11th, 2010
MIX DESCRIPTION
Abstract hip-hop, downtempo and midtempo from Decibel Festival's Executive Director
BIOGRAPHY
Nordic Soul has long been enamored with artistic expression, the creation of music and the technology that fuses it all together. Known to his friends as Sean Horton, this DJ, producer, performer and promoter brought to a distinct and dirty Detroit flavor to Seattle in the mid-90s and through the now-infamous Decibel Festival, helped make Seattle a globally-known destination for techno.
Horton's emotionally-charged sets are infused with live instrumentation and ripe with a melange of organic and synthesized tones underscored by heavy bass lines. A lover of many musical styles, Nordic Soul's identification with hip hop, IDM, industrial, and dub contribute to his current musical palette. His own production represents the same, and are found on Peloton Music, Buttermilk and K Records.
Since Nordic Soul's inception in 2003 he's shared the stage with a diverse cross section of international talent, including Modeselektor, Moby, Bassnectar, Radio Slave, Boys Noize, Luomo, Tipper and Four Tet.
TRACKLISTING
The Sound : Danny Breaks & DJ Adlib
Ok Love (Eprom remix) : Starkey
Buzz In (Nosaj Thing remix) : Boris
Keen String (Opiuo Formula One remix) : Fiord
Learning is Remembering (featuring Epcot) : Tipper
Rastic Chevch : Kristuit Salu vs. Morris Nightingale
Designer (Lazer Sword remix) : CLP
Stabshot Riddim : Megasoid
2000007 (featuring TTC) : Modeselektor
I Gonna give it to You : Chris DeLuca & Peabird
Meat Beat Manifesto (BOC remix) : Prime Audio Soup
Aciddisco : Luke Vibert
Holdon (Modeselektor remix) : Apparat
Rock On (Siriusmo remix) : Freeland
Sooperglitcher : Chris DeLuca & Peabird
Bay Area : Claude VonStroke
Drop It Like Its Hot : Snoop Dogg
Ask You : Lusine