INFO STUFFS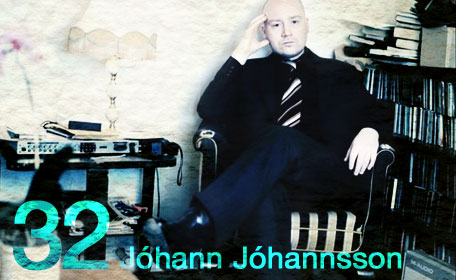 NAME
Jóhann Jóhannsson
CITY
Reykjavík
AFFILIATIONS
Kitchen Motors / Type Recordings
GENRES
Ambient / Cinematic / Classical
LINKS
AIRED
May 3rd, 2010
MIX DESCRIPTION
The live recording of Jóhann Jóhannsson's 2009 Rotterdam radio broadcast, performed with a live orchestra
BIOGRAPHY
Composer, producer and multi-instrumentalist Jóhann Jóhannsson is one of Iceland's most prolifically creative musicians. In addition to his solo work, he is the creator of Apparat Organ Quartet and a co-founder of the Kitchen Motors record label and collective.
Kitchen Motors—which also includes members of Sigur Rós, Múm, and Slowblow—is a think tank, a record label, and art organization that specializes in instigating multi-discipline collaboration. It emphasizes alchemical play of opposites; experimentation and improvisation aiming to discover new art forms while shaking the boundaries between existing ones. While Kitchen Motors focuses on largely improvised and electronic music, their goal of cross-pollinating the arts has resulted in concerts, exhibitions, performances, chamber operas, films, books and radio shows.
Jóhannsson's musical involvement is vast. Since founding Apparat Organ Quartet in 1999, they have played various European festivals to great acclaim. He has written music for theatre, documentaries, soundtracks for several feature films and is a member of Icelandic electronica supergroup Evil Madness. He has written and produced music with artists as diverse as Marc Almond (Stranger Things album), Barry Adamson + Pan Sonic, The Hafler Trio, Magga Stina and many others. Jóhannsson is a true amalgam of classical, electronic and performance art and one of the most influential figures in post-classical music.
His new album, And In The Endless Pause There Came The Sound Of Bees, was released this April on Type Recordings.
TRACKLISTING
Jói & Karen
Melodia (i)
Fordlandia (Aerial View)
Eglabörn
IBM 1401, a User´s Manual, Part I
Salfraedingur
The Sun´s Gone Dim and the Sky´s Turned Black
Odi et Amo
Melodia (iv)