INFO STUFFS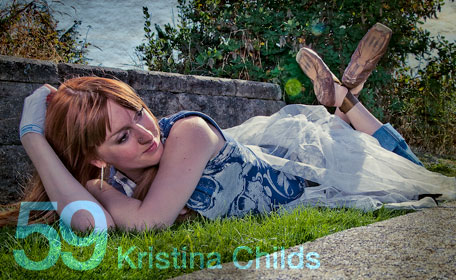 NAME
Kristina Childs
CITY
Seattle
AFFILIATIONS
GENRES
LINKS
website / soundcloud / twitter / facebook
AIRED
November 15th, 2010
MIX DESCRIPTION
Prohibition era big band meets house rhythms in this electro swing mix
BIOGRAPHY
"I'm not the type to just sit there and listen, I want to be involved," says Kristina Childs. "The first time I heard this music, I knew I wanted to play it." Starting in 1999 with a mixture of house, techno and drum & bass, Childs quickly evolved her style into the eclectic mix of genres she still plays today. Never content to stay within the lines, her range of musical style has allowed her to share the stage with artists of many types, including Speedy J, Jacob London, Thomas Fehlmann and Bassnectar.
As well as being a guest DJ at many clubs in the Seattle area, Childs has held over 8 residencies and headlined events in Europe and South America. She is the curator of Plasmodium, co-creator of KRAKT and as a founding director of Decibel Festival played an integral role in making it one of North America's premier electronic music festivals. Her diligence in the Seattle scene has made her a popular Northwest DJ, combining excellent track selection and mixing skill with her signature floor-filling sound and energetic performances. In 2007 she won the Battle of the Mega-Mixes competition and successfully defended her title in 2008. She is known primarily as a techno DJ, however you can hear her play everything from ambient to hip-hop, downtempo, electro, disco, new wave or funk, depending on the event.
Childs was introduced to electronic music in 1995, but being involved in the punk scene, she remained a closet technohead until her first party in 1998. It was then she was introduced to deep house, and immediately knew this music would become a fundamental part of her life. It did, and within a year she was playing parties and after-hours around the Seattle area. Her debut release was 2004 in the form of a vocal appearance on Take's Colossal Volume 1.
TRACKLISTING
Big Band Jump - Rube & Dusty - Jazz & Milk Records
Gypsy Doodle - Analogik - Freshly Squeezed Music
We No Speak Americano - Yolando Be Cool & Dcup - Ultra
Sunset Beach - JFTH - Wired
Foxtrot (Mesdup Dub) - Isaac Fresco - Guesthouse Music
Swing Bop - Der Dritte Raum - Save To Disc Recordings
1950 (Shades Of Gray Nuts Bang Remix) - Nunzi, Rohin - BEEF Records
Why Don't You - Gramophonedzie - Guesthouse Music
The Phantom (1930 Version) - Parov Stelar - Etage Noir Recordings
When You Smile (Anto Remix) - Louis Armstrong - White
Dragons - Caravan Palace - Wagram
Air Mail Special (Club Des Belugas Remix) - Ella Fitzgerald - High Note Records
Bad Boy Good Man - Tape Live - Rambling Records
Swing Brother Swing - Sir Cosmic - HiFi Stories
Cut To The Top Feat. Reverend Beat-Man - Round Table Knights - Made To Play
Sing Sing Sing 2010 Remixes (Yolanda Be Cool & Dcup Remix) - Jazzbit - TIME Records
Hotel Axos - Parov Stelar - Etage Noir Recordings