INFO STUFFS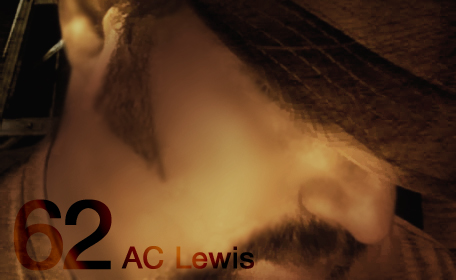 NAME
AC Lewis
CITY
Seattle
AFFILIATIONS
GENRES
LINKS
AIRED
December 14th, 2010
MIX DESCRIPTION
Neo soul, downtempo and easy-going house make this mix a winner for those cold winter mornings
BIOGRAPHY
A note for zee DJ:
It all started in 1977 in Seattle (and I'm still here) when I got a Stevie Wonder 7 inch (Sir Duke) and spun it on heavy repeat on the old fischer-price turntable. Thats when my love for music first took hold (that I can remember). Then I remember when I snuck into my brothers room and jacked his LL Cool J "Radio" cassette and played that over and over… & in the 80's recording the "Rap Attack" show on KCMU and listening to that all week. Then there was my mom and her music ranging from The Beatles to Zappa and my dads brief love affair with disco. All those things along with 15 years of studying percussion and playing in marching bands, jazz bands and punk bands have helped shape who I am musically. I'm not sure exactly when I decided to focus on being a DJ. Maybe it was when my drums got stolen… maybe it was when I almost came to blows a few times with my bandmates over song structure at rehearsals. Anyways, it happened.
My first real success as a dj came with a little crew I had called Sub_Sonic in the late 90's.. ish. I would play records whilst D-Rage (James Drage) and Sir Real (Stuart McLeod) would play keyboards and random childrens toys. We played a couple large events and when I saw a big crowd getting off to my selections… well that was pretty much the best feeling ever. Through that crew I became part of an experimental music collective known as sil2k which had a weekly event at the now defunct club I-SPY. That was where I met J-Justice and we started to play together. A couple of crazy house parties later we started a weekly at Nation (upstairs @ I-SPY) called Bonafide. Through that night we started SunTzu Sound and the experiences the 5 years of rolling with that crew are some of the fondest memories of my career to date. I was able to play at the winter music conference in Miami and the DEMF in Detroit, amongst many other places. I was able to release a single "Tickles" and was blessed enough to have it picked up by Ninja Tune for a DJ Food mix (Now Listen Again). I was lucky enough to have the man Domu do a remix and that was put out on Tru Thoughts. Now I have moved on to a new chapter in my life and am finding new musical directions. I am honered to be a resident at Seattles infamous "Stop Biting" weekly at Lo Fi. I get to play everything from hip-hop to house to broken beat to whatever, which is what i love to do. Looking forward, I have been adopted by Osunlade and the Yoruba records family which is inspiring me to write again. The future is ours… we just have to make it.
This mix is in no way a statement about myself, hell part of it is not even mixed! It's just stuff I'm feeling this current moment for whatever reason… maybe you will feel some of it too!
TRACKLISTING
Inkliing - stranger than fiction - Dancing Turtle
Munchi - Madre, No Llores - T & A
King Midas Sound - Lost - Hyperdub
Belleruche - Bobby - Tru Thoughts
Linn - Available - (Hearin' AIDS Roger Linn Remix, Hear 'N' Aid Remix) - Raw Fusion
Emanative - Intersteller Outerlude - Fururistica Music
Maya Jane Coles - Humming Bird - Hypercolour
Georg Levin - The Better Life (Georg's Piano Dub) - BBE
Dennis Ferrer - Hey Hey (DF's Attention Vocal Mix) - Strictly Rhythm 
Emmanuel Jal - Kuar (Henrik Schwarz Remix) - Innervisions
Siji - Ijo (Alix Alvarez main mix) - White
Elements of Life feat. Lisa Fischer & Cindy Mizelle - Into My Life (Main Mix) - Vega Records
Tone Control feat. Jams B. Colman - Without your love - Tone Control
Rasmus Faber feat. Dyanna Fearon - Give it to Me (Hardsoul Reconstruction) - Farplane Records
Moodymann - It's 2 Late 4 U and Me - Mahoga