INFO STUFFS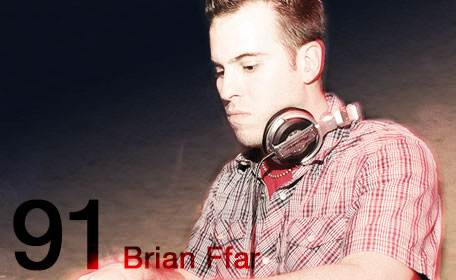 NAME
Brian Ffar
CITY
Chicago
AFFILIATIONS
Siteholder / Soniculture / Tic Tac Toe
GENRES
Minimal / Tech-house / Techno
LINKS
website / facebook / soundcloud
AIRED
July 26th, 2011
MIX DESCRIPTION
Live PA of techno and tech house on the minimal acid tip
BIOGRAPHY
As a Chicago DJ for more than a decade, Brian Ffar has developed an intimate relationship with electronic music and all of its quirks. Ffar's first significant contribution to the electronic music industry came while hosting "The Red Line Sessions," one of the most popular shows on Proton Radio between 2003 and 2008. During that time, Brian literally set musical trends by introducing truly unique and hard-to-find music to enthusiasts and club goers world wide. Red Line Sessions ran at a time when contemporary minimal techno was only in its infancy and Brian played an integral role in its latter success. Today's techno is polarized by European influence, and Brian has always pushed the freshest music available – the response has been overwhelmingly enthusiastic.
Since the very beginning, Brian's technical as well as music programming talent has lead him to bevvy of domestic and international bills, meeting some amazing, like-minded people along the way. Through these travels, he's been both the opening DJ as well as the headliner, and appreciates the subtleties of both positions intensely. Production work has taken a serious step into the forefront of his life. Over the past few of years, Ffar has released on a number elite labels like Soniculture, Tic Tac Toe, and Ironbox.
Brian is also the owner of Siteholder Records along with Chicago natives Billy Dalesandro and Paul "Downtown" Brown. Residing in the city that gave house music its name, Siteholder combines the various elements of modern techno with the jackin' rhythms that put their hometown on the electronic music map. Siteholder has very quickly established itself as one of the most respected US techno labels in the world. As Sven Vath put it so eloquently, "Siteholder is putting Chicago back on the map". The label has garnered some serious exposure, getting continuous support from techno giants Adam Beyer, Sven Vath, and Richie Hawtin as well as too many others to list.
TRACKLISTING
No Track List - All original material